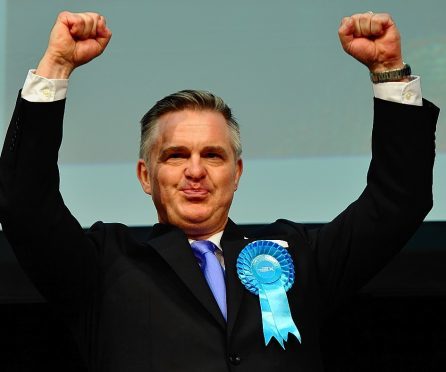 2017 has been a very good year for Conservative candidate Colin Clark so far.
Last month he was re-elected to the Aberdeenshire Council and last night he defeated former first minister Alex Salmond in the general election fight for the Gordon seat.
The businessman and farmer was elected as a councillor for Inverurie in a by-election in November last year and previously stood in the overlapping Aberdeenshire East Holyrood constituency in 2016, where he finished second behind the SNP's Gillian Martin, but increased the Tory share of the vote by 15%.
During the campaign he proclaimed the Scottish Conservatives were the only party able to defeat Mr Salmond, and he was "the man to do it".
And he fulfilled that prophecy when his victory was announced in the early hours of this morning.
The Conservative councillor triumphed over the former SNP leader by 2,607 votes.
Read the full Scottish GE17 results