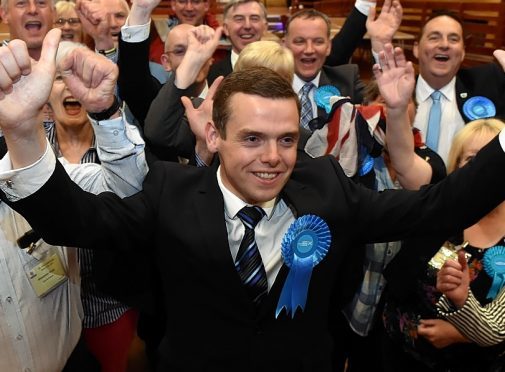 After 30 years, the Scottish Conservatives ended the SNP's grip on Moray.
The SNP has held the constituency since 1987, but Douglas Ross snatched the seat for Tories from rival Angus Robertson.
The number of times Mr Ross has stood for election in the area, his current position as a Highlands and Islands list MSP and party justice spokesman, and his second job as one of Scotland's top referees, all went in his favour in terms of name-recognition.
Support for the Scottish Conservatives in the council elections last month also showed signs of growth for the party.
The Tory claimed 22,637 votes – an increase of nearly 7,000 from his 2015 result. Meanwhile, Mr Robertson's support fell by about 6,000 to 18,478.
It was a swing that appeared to catch even Mr Ross by surprise.
He said: "I was hopeful but I've stood here before and have been beaten a few times by Angus before.
"However, our vote has always been increasing and there has been growing support in Moray."
Read the full Scottish GE17 results