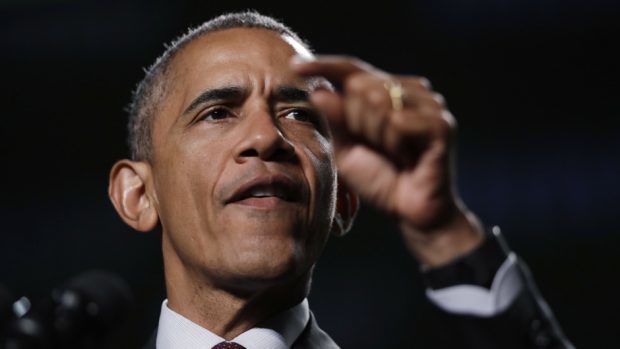 The clergy should take a leaf out of Barack Obama's book if they want to keep congregations glued to their sermons.
That's the view of Richard Ellis, a Church of Scotland voice coach, who has dispensed guidance on how to deliver from the pulpit for the last 35 years, but is retiring to take a new role in Lincoln.
The 71-year-old has some simple tips for those in the ministry: Don't smoke, read poetry, avoid tight clothes, study the US president's pauses and stop waving your arms about.
He added that the US president was "a master at the use of pause" and declared: "If you want to pose a rhetorical question in your sermon, you have to pause."
As holder of the Fulton Lectureship at Edinburgh University's School of Divinity, Mr Ellis has tutored hundreds of clerics in the art of oratory – and watched them in action at least 800 times.
It's a more than three decades since he was instructed to 'do something about the Church of Scotland voice'.
But, as he said: "It has been wonderful. I planned to stay for three years, but it has been a very interesting job.
"The enthusiasm and commitment of the candidates has been truly wonderful – the quality is generally good; there's a real commitment."
Dwindling congregations and new technology have necessitated changes to traditional methods such as extravagant arm movements.
As Mr Ellis pointed out: "There may be fewer people in the pews, but often the minister is addressing more people who are watching the service online through a webcam so the techniques have to be different."
Rev Bob Brown, minister at Queen's Cross Church in Aberdeen between 1984 and 2008 and now a pastoral assistant at South Holburn Parish Church, said his top tip was to avoid waffling.
He added: "You should always have a script of what you want to say, have thought it all through so it is clear, but not be tied to it.
"You deliver the sermon without a script – and without notes – so you can make eye contact with the congregation and establish a rapport.
"You can't engage in the same way with people if you are operating with a script you are unfamiliar with and you are waffling."