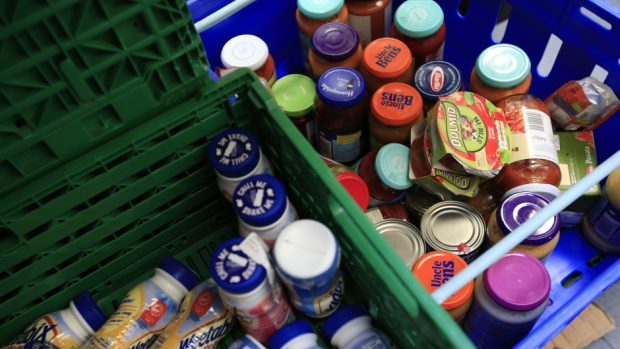 Poverty-hit families across the north and north-east are to benefit from government-funded projects aimed at reducing reliance on food banks.
The Kyle of Sutherland Development Trust (KSDT) is to receive around £47,000 to start a weekly community-based health food shop and cafe.
And Aberdeen charity Befriend A Child has been granted £3,600 to keep running nutritional and budgeting courses in the school holidays for some of the city's poorest households.
They are the only two projects in the Press and Journal area to benefit from the latest injections from the Scottish government's £900,000 Fair Food Transformation Fund.
Anti-poverty groups have reported a trebling in demand for donated food in the Granite City as oil and gas job losses take their toll.
At the last count more than 2,500 families were using food banks.
Befriend A Child's Debbie Thomson said many "struggle to afford three meals a day" during holidays when there are no school meals.
She said: "These free food programme sessions offer local families the tools, knowledge and information to help them with budgeting and making healthier food choices even on a low income.
"Both the parents/carers and the children and young people who participate develop their confidence and life skills and benefit from sharing and enjoying the cooked meal after each session which ensured all had a nutritious cooked meal during the school holidays."
KSDT project manager Beverley Hill said it was looking for volunteers to run the shop and cafe – which will aim to end the stigma of food bank use by accepting small donations in return for a meal.
Courses in healthy cooking on a budget are also planned for the new initiative as well as gardening initiatives that could supplement bought-in produce.
Communities Secretary Angela Constance said: "I have been very clear that no-one should have to rely on emergency food provision in Scotland, and this money will help to ensure we can create sustainable solutions to food poverty.
"We want to encourage community based initiatives where people are supported in a dignified way and where the underlying causes of food poverty can be addressed.
"And we will continue to work closely with individual projects to help them develop and build sustainable solutions to tackle food poverty across Scotland."