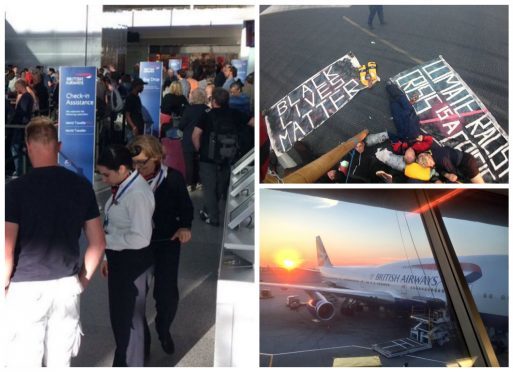 Scottish passengers are facing travel chaos today after a global IT failure and a protest by pressure group Black Lives Matter brought UK check-in desks to a standstill.
Holidaymakers travelling with British Airways face significant delays after a software issue caused serious problems with the airline's check-in systems around the world.
Travellers across the UK have already complained of lengthy queues due to the technical problem, and passengers have been warned the heavy delays are expected continue.
Ewan Crawford, of Glasgow, said he was stranded at Chicago's International Airport.
He tweeted: "Never a good sign when they deliver water to the gate! Waiting at ORD for @British-Airways 296. Worldwide computer outage apparently! Hmm."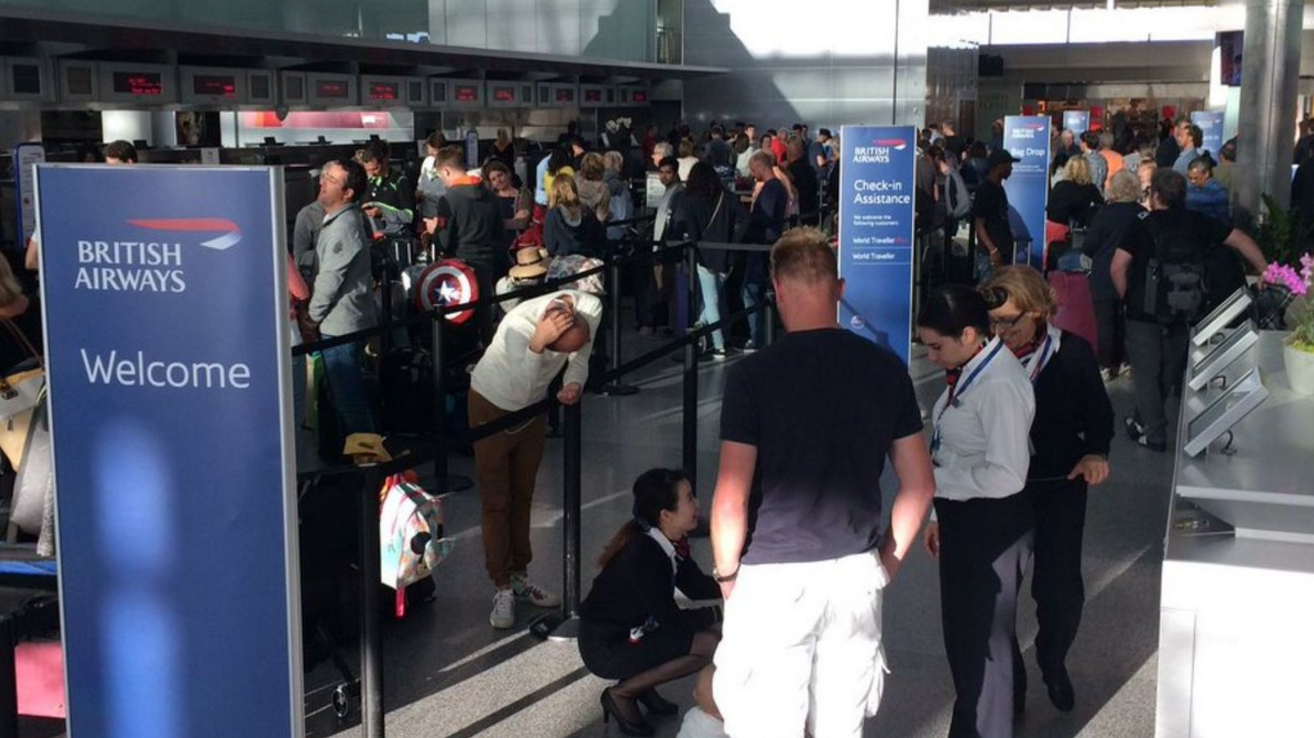 Michelle Poole added: "4 hrs delayed & still @ gate. Baggage loading machine broken. Check in system crashed. @BritishAirways you can do better than this."
Another passenger, flying from Scotland, complained of the delays ahead of her flight to London's Heathrow.
She wrote: "Shocking service this am checking in for LHR. Even had to look after a sick passenger cos of the long wait to check in."
Furious customers have been left stranded with their bags in major airports around the world including London Gatwick, Heathrow, Edinburgh and Newcastle in the UK.
@British_Airways Check-in Chaos in Edinburgh airport

— Aoife O'Sullivan (@aoife_vet) September 6, 2016
The 'worldwide computer glitch' is also causing problems in the Bahamas, Mexico City, Amsterdam, Toronto, Chicago, San Francisco, Berlin, Vienna, Rome and Durban, South Africa and a number of others.
British Airways took to Twitter to assure passengers it was doing 'everything possible' to resolve the problem, although it was unable to confirm when it would be fixed.
A spokesman said: 'We apologise to our customers for the delay and we appreciate their patience as our IT teams work to resolve this issue.
Sat boiling in my own sweat after @British_Airways board us (after 4hr delay) then tell us it'll be 45mins before the luggage is loaded ?

— MisterAdamLad (@MisterAdamLad) September 6, 2016
'Our colleagues are doing everything possible to check in customers for their journey.'
Meanwhile, passengers at London City Airport remain grounded after Black Lives Matters protesters stormed the runway.
Police are currently negotiating with the nine activists, who have locked themselves together after apparently swimming across the Thames to gain access to the Royal Docks site.
Flights in and out of the airport were seriously affected, with no departures or arrivals expected until 10am at the earliest.
A Scotland Yard spokesman said: "We were called at around 5.40am to reports of a number of protesters who made their way air-side.
"There are currently nine protesters on the runway at the airport. They have erected a tripod and have locked themselves together.
"Officers are currently on scene and are negotiating with them. We are awaiting the arrival of specialist resources that are able to unlock the protesters.
"No arrests have been made at this stage."
It is the latest demonstration involving the anti-racism activists, who brought traffic to a standstill outside Heathrow Airport – and carried out similar protests in cities around the country – in a co-ordinated day of action last month.
The campaigners, whose international movement was set up following the killing of black teenager Trayvon Martin in Florida four years ago, said Tuesday's action was taken "in order to highlight the UK's environmental impact on the lives of black people locally and globally".
A spokesman for Aberdeen International Airport confirmed that flights from the north-east are not currently affected.