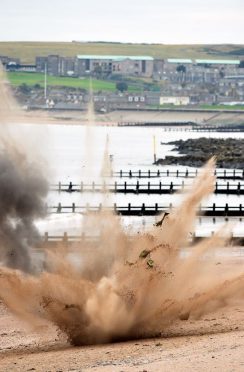 Torpedoes, anti-tank mines and hand grenades are among hundreds of potentially explosive devices found in the north of Scotland in recent years.
The bomb squad has been called out to more than 300 incidents across the north and north-east since 2011.
Police Scotland does not currently have its own bomb squad, or explosive ordnance disposal (EOD) unit, and relies on the support of the armed forces.
The Edinburgh Troupe of the British Army's 11 Explosive Ordnance Disposal regiment supports police on land, while the navy's Northern Diving Group carries out operations offshore, in rivers, or near the coastline.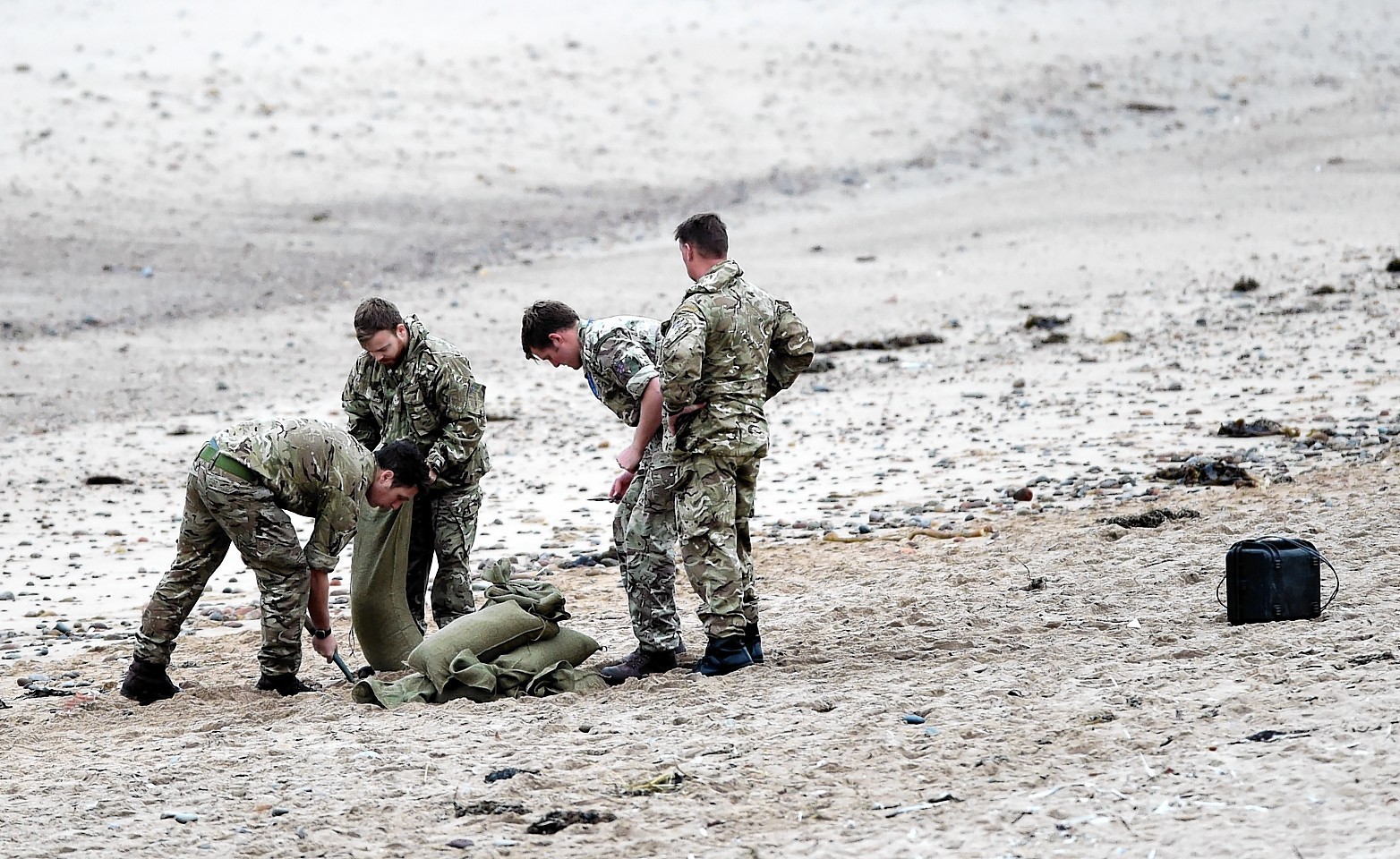 Last year there were more than 50 occasions where the units were called out to suspected explosives.
According to figures obtained by the Press and Journal, Aberdeen has had the most call-outs in the past five years – with more than 50. The team were called to Inverness more than 20 times during the same period since 2011.
In June, Nairn beach was sealed off after five unexploded devices dating back to WWII were found.
The beach was used for training as the Allies prepared for the D-Day Normandy Landings in June 1944.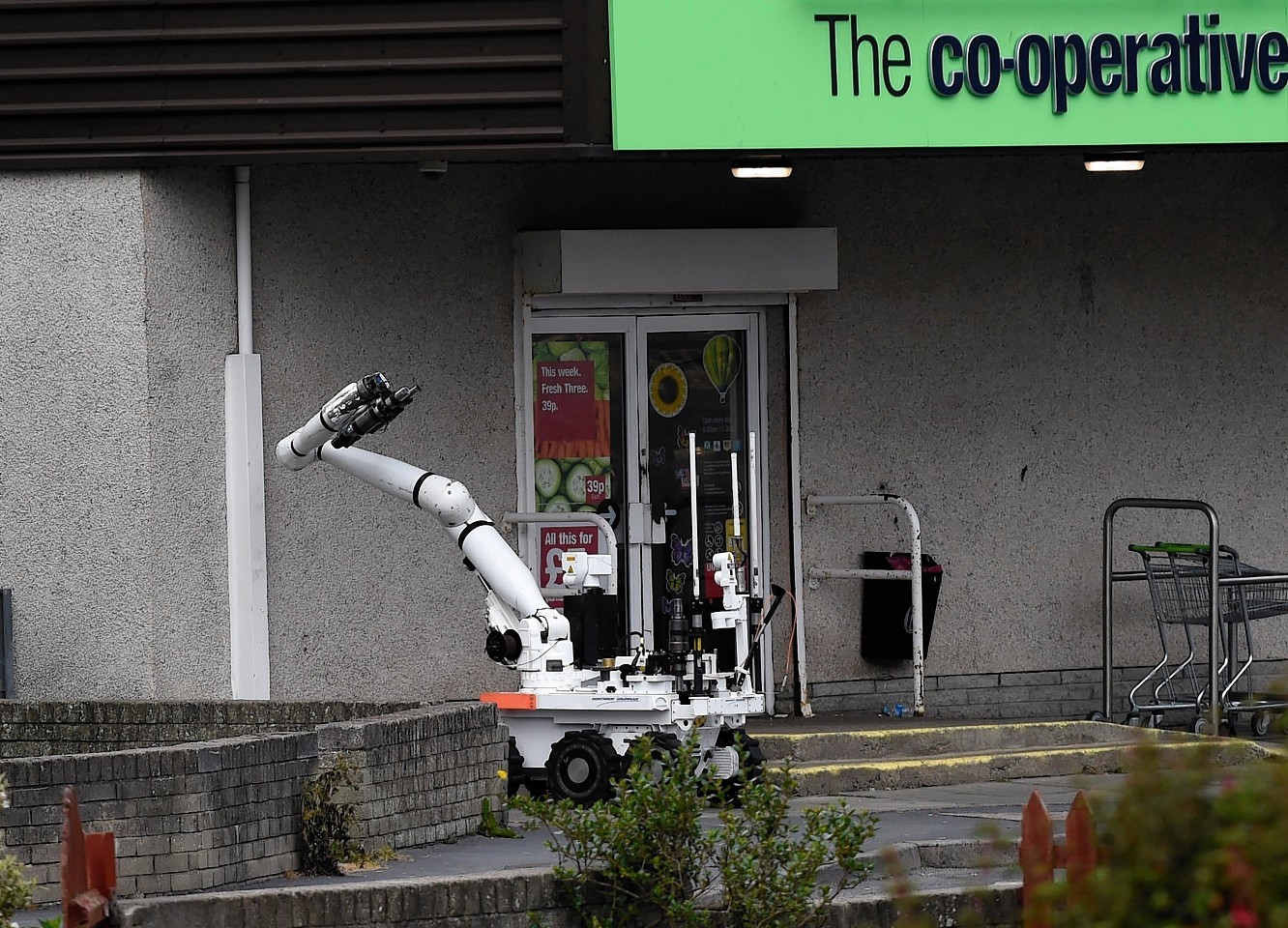 Huge swathes of the region were also targeted at the height of the German bombing campaign during the conflict.
In October, the navy was forced to detonate an anti-aircraft land mine that had washed up on Aberdeen beach.
The device was discovered close to the site of a wartime anti-aircraft battery, which housed four heavy guns close to the Beach Ballroom between 1943 and 1945.
And in 2011, a fishing trawler hauled up a torpedo which was caught in its nets in Peterhead Harbour.
The anti-submarine weapon was later destroyed by the army's EOD team.
Currrently, the Metropolitan Police Service, in London, is the only force which has its own bomb squad.
As a result, the Ministry of Defence, together with the Department of Transport carries out proactive work in an attempt to sweep up devices, but a great deal are stumbled upon accidentally by members of the public.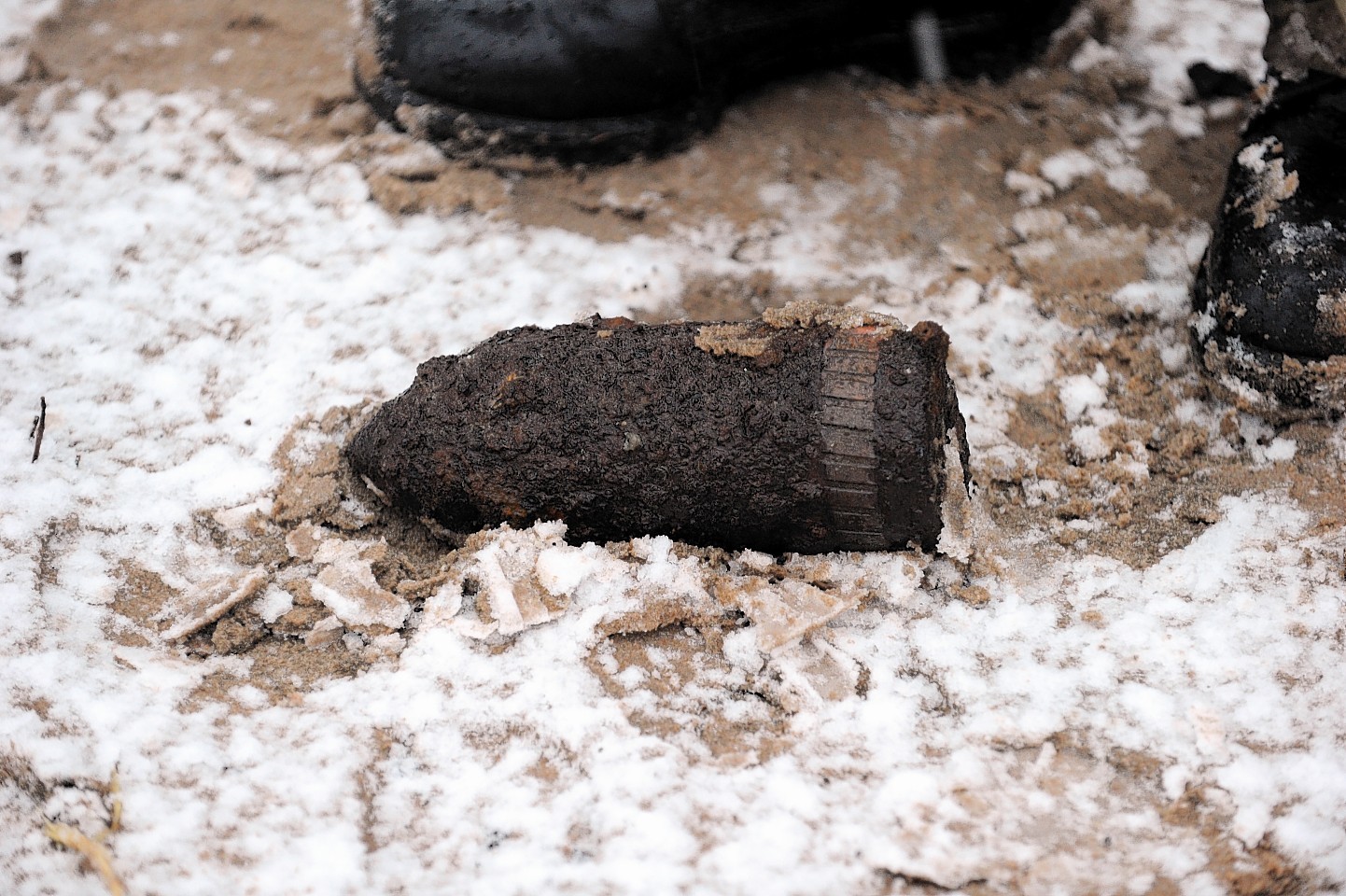 A British Army spokesman said: "The army's EOD (explosive ordinance disposal) capability is in support of Police Scotland.
"We deal with various requests throughout the year in support of police wherever a suspected EOD device is found."
A Royal Navy spokesman added: "The Royal Navy's ordnance disposal experts frequently assist in safely disposing of these Wartime explosives and we would ask any members of the public who encounter them to please treat them all as dangerous.
"They should keep their distance, do not pick them up or take them home but report the find as soon as possible. Leave it to the professionals."