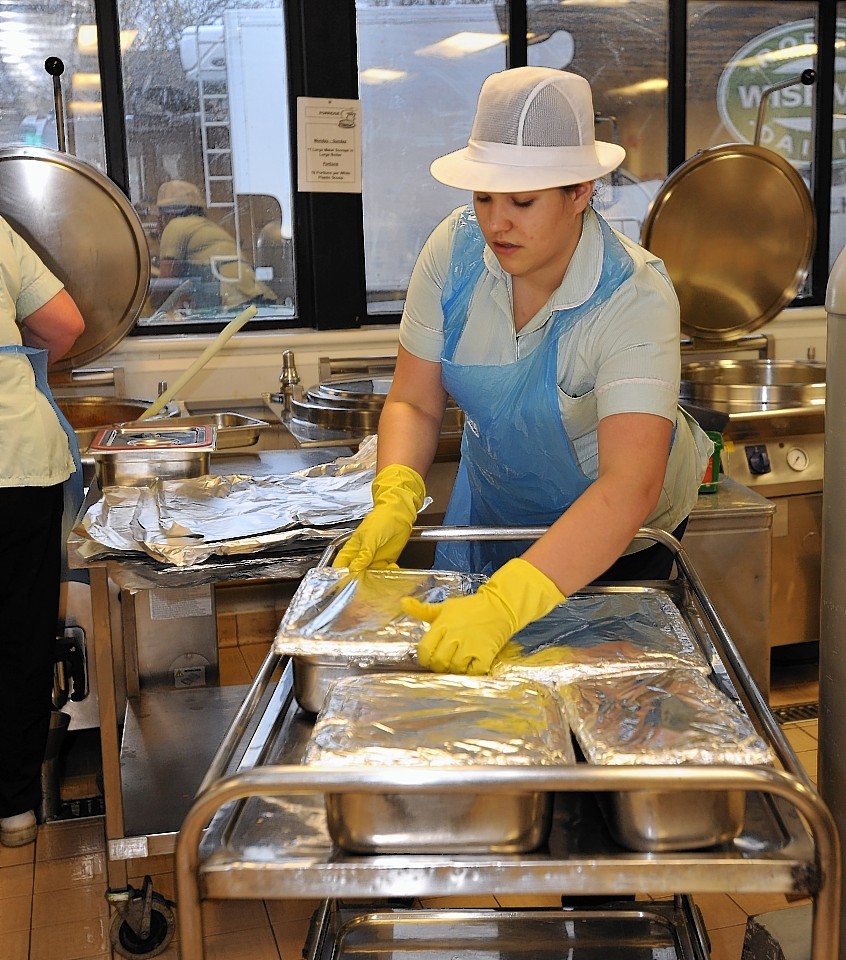 The NHS has launched its own version of a popular cookery show as part of drive to improve hospital food.
Hospital chefs from across the north and north-east have been challenged to come up with new "tasty, healthy" meals using fresh, local ingredients.
Health boards are being invited to put forward teams to take part in the regional heats of the NHS Good Food Challenge, before the grand final in autumn.
Cooks will have to produce Scottish-themed meals in the spin-off of BBC's Masterchef.
As hospitals have to serve large numbers of patients, the cooks will be expected to produce as many as 50 servings of their dish. The winning menu will be reproduced across the country.
Health Secretary Alex Neil said the competition was an excellent opportunity for catering staff to show what they can do.
"Scotland is known as a land of food and drink with some of the best natural produce in the world," he said.
"Despite this, Scotland still has one of the poorest diet-related health records in the developed world.
"Whatever the reasons for our dietary habits, the Scottish Government is determined that our culture must change if we are to prosper as a nation.
"That is why we are taking a range of steps to help people make better food choices, taking account of food's healthiness, quality, seasonality and freshness.
"As part of this work I want all patients to receive tasty, nutritious food when they are in hospital.
"The NHS Good Food Challenge 2014 is an excellent opportunity for our committed catering teams to show what they can deliver and to come up with new recipes that are tasty, healthy and can be shared across the NHS."