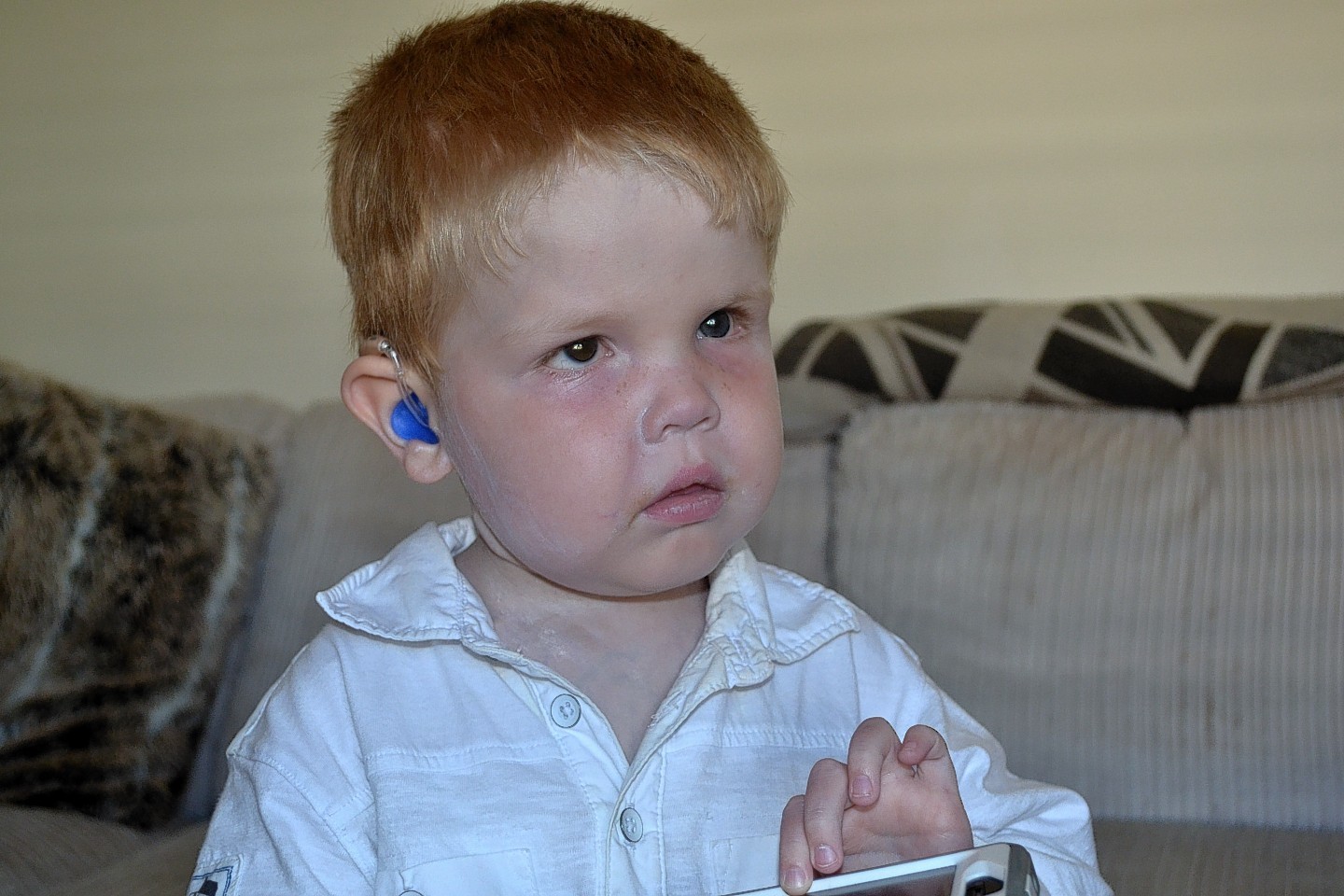 The mother of a young boy who was left blind and deaf following an e.coli outbreak at a north-east nursery is calling for greater public awareness to prevent others falling ill.
Bo Cox became infected with potentially fatal e.coli 0157 in May 2012 and was so ill that his mother, Lucy, feared he would die.
As well as losing his sight and hearing Bo suffered acute kidney failure and had to have most of his bowel removed.
Now the five-year-old has been left with considerable disabilities after catching the bug at the Rose Lodge Nursery in Aboyne.
Last night, with Scotland hit by another outbreak, Ms Cox said she wished there was more awareness of the condition after her "lovely boy's life was changed forever".
She said: "Now, aged five, Bo is aware of his considerable disabilities. He attends a school for children with sensory needs when not on dialysis and will always be dependant on me and others.
"Yet few people are aware of the risks or dangers. My heart goes out to the family of the infant recently affected by e.coli 0157.
"There are many serious illnesses and dangers which are highlighted in official warnings – but not e.coli 0157. The lack of public awareness is woeful."
Ms Cox and Bo moved from their home in Aboyne to Glasgow so they could be near the Royal Hospital for Children at Yorkhill where the schoolboy still receives regular treatment.
She added: "The future is equally frightening as it was the day he was admitted. The legacy of e.coli continues for Bo."
As a result of his infection, he attends dialysis three times a week and suffers complications which have meant two recent emergency hospital admissions.
The current outbreak has so far claimed the life of one child and left another three-year-old girl in hospital.
She is among several children who fell ill after attending the Peter Pan play group in Carnoustie, Angus, which closed voluntarily last week while investigations are under way.
NHS Tayside is investigating the source of infection, with initial information suggesting it may be part of a national outbreak. It came as the owner of Errington Cheese, the firm linked to the outbreak, said he had not seen any evidence that his products were unsafe.
In total 22 people have been diagnosed with e.coli, with 13 requiring hospital treatment.