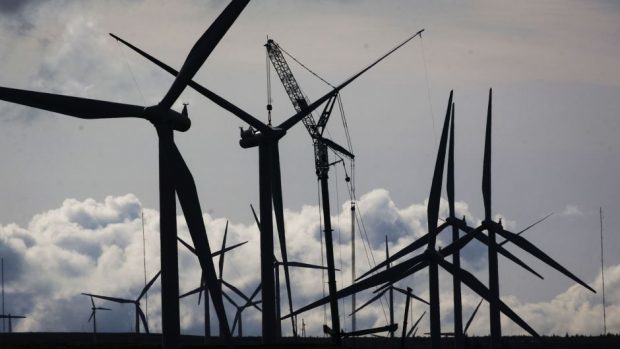 Environmentalists have hailed an "astonishing" month for wind power amid claims turbines provided the equivalent of all of Scotland's energy for two days in September.
Analysis by Weather Energy suggests output increased 36% compared with the same period last year – and twice generated enough power for the whole country.
The statistics have led to calls for Scotland to "build on its renewable electricity revolution", but turbine critics have dismissed the figures as "complete nonsense".
The director of the World Wildlife Foundation (WWF) Scotland Lang Banks said: "September was an astonishing month for wind power, with output up more than a third compared to the same period last year.
"Even more amazing was that on two separate days wind turbines alone provided output equivalent to more that Scotland's total electricity needs on each day – the first time we've witnessed this twice in a single month."
But Linda Holt from anti-windfarm campaign group Scotland Against Spin claimed the figures had been "manipulated".
She said: "For a year-and-a-half now the WWF have been putting out these bogus figures at the beginning of every month claiming the wind sector is thriving.
"But this is complete nonsense because wind is so variable and you can't store it we'll always have to rely on conventional back-up, like we do now.
"We have days when there is no output at all from wind so it is not going to work at all. They (WWF Scotland) should not be trying to manipulate the public in this way."