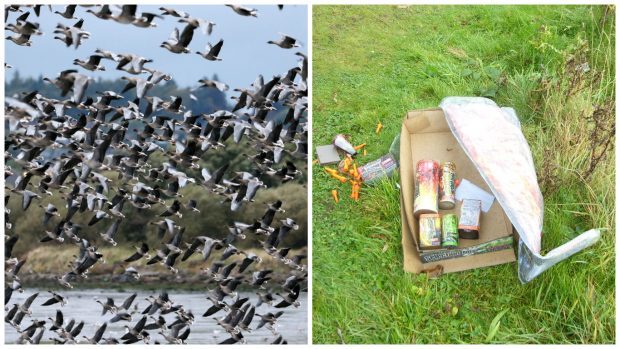 Tens of thousands of geese were scared away from a nature reserve after yobs set off fireworks there.
Wildlife experts recorded just 42,840 pink-footed geese at Montrose Basin in Angus, Scotland, on Sunday compared to more than 90,000 last week.
And staff at the Scottish Wildlife Trust said they received several reports of fireworks being let off at Tayock, within the reserve.
They said discarded fireworks have also been found on the edge of the basin.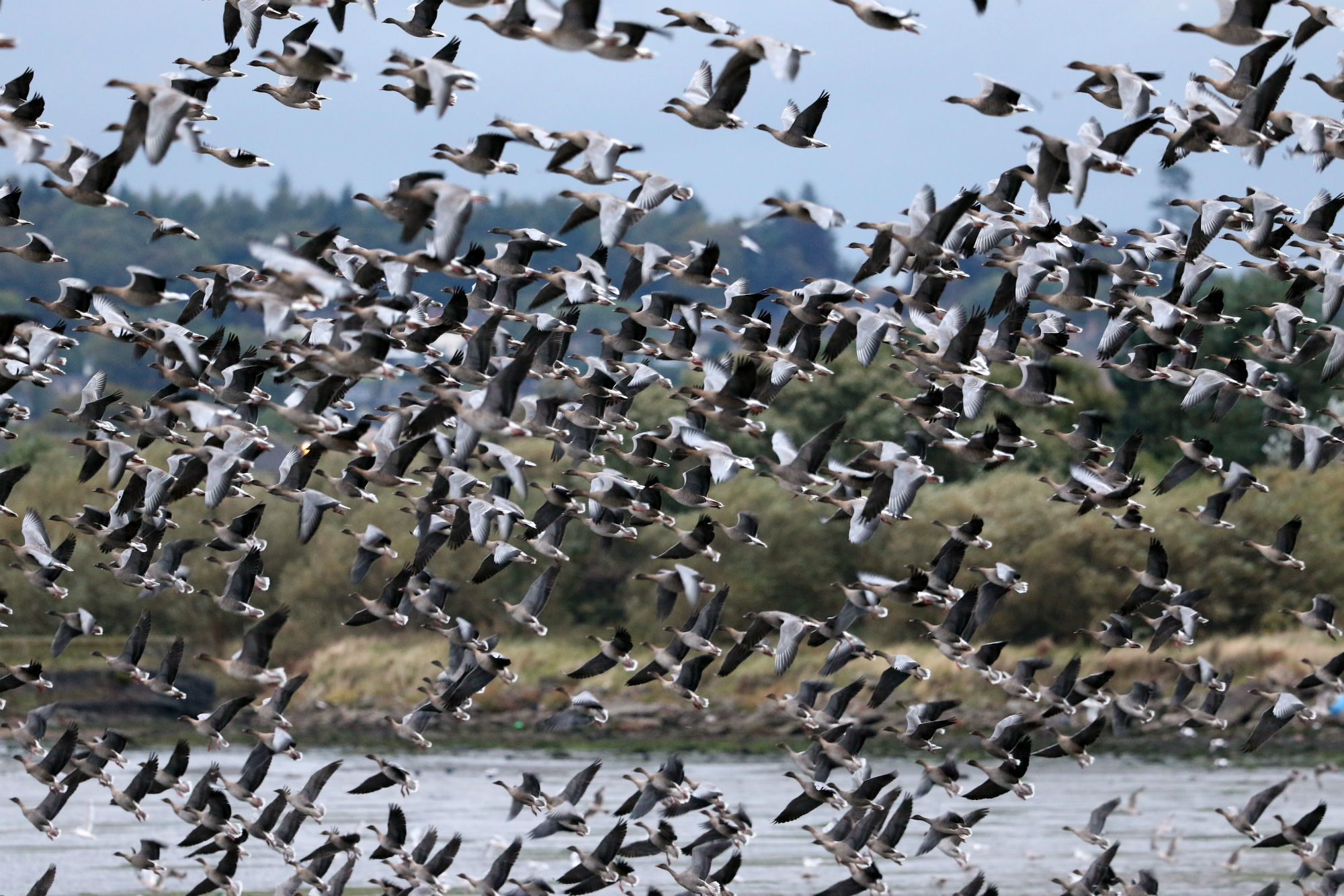 Montrose Basin ranger Anna Cheshier said: "Once the fireworks started, geese numbers went down drastically and much faster than usual.
"We would normally expect their numbers to remain higher for at least a few days, but because the noise started on nights with strong moonlight, the geese would have been encouraged to move on by the disturbance.
"Letting off fireworks on the reserve can cause serious disturbance to any roosting birds and is also a risk to other people who are visiting the area."
The birds travel 745 miles from Iceland and Greenland, and those in Angus make up a quarter of the pink-footed geese currently in the UK.
The geese are counted as part of the Icelandic Breeding Goose Census.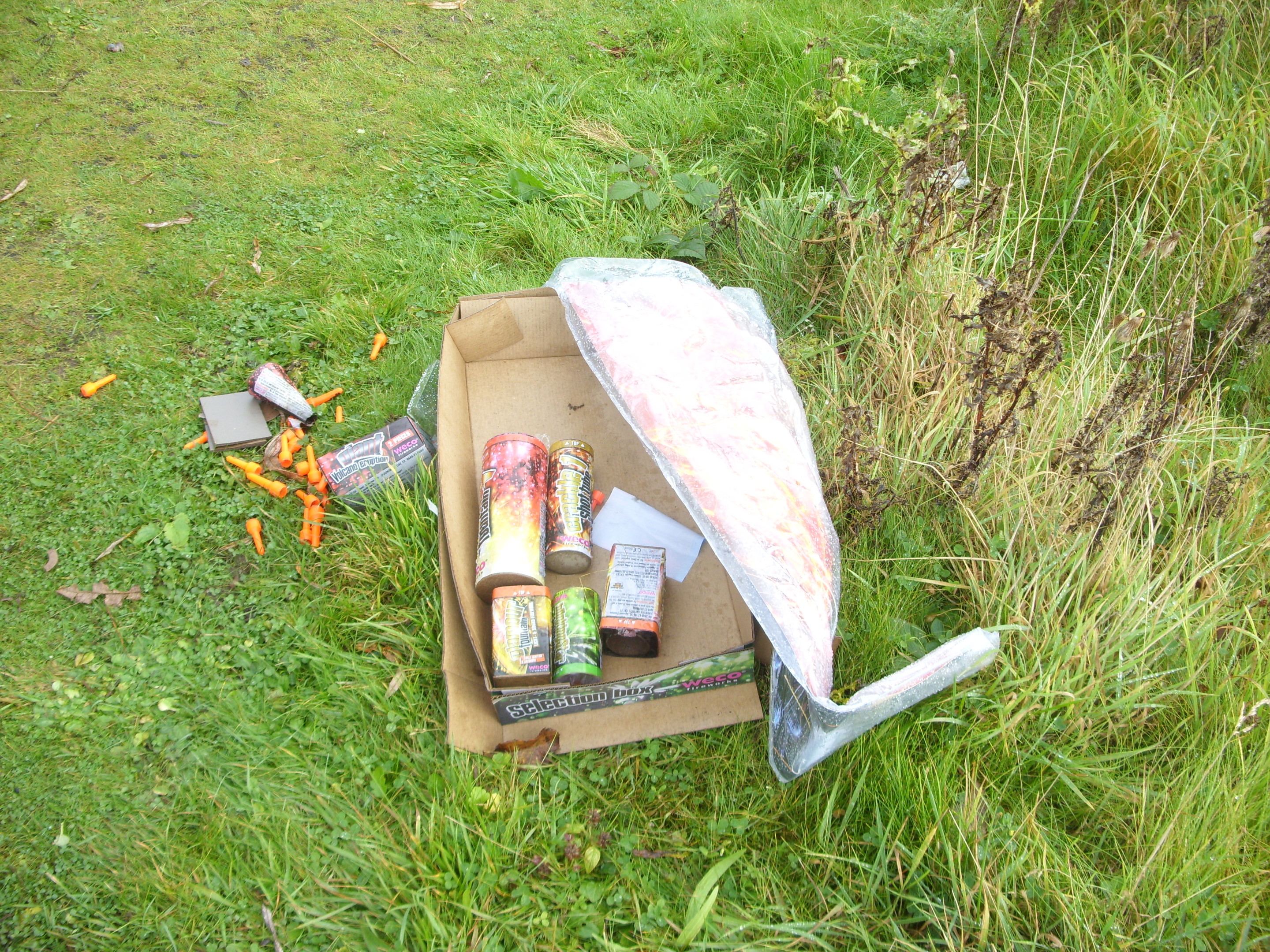 Ms Cheshier added: "The geese use Montrose Basin a bit like a motorway service station.
"It's the first suitable roosting site they arrive at on their migration south from Iceland and Greenland.
"Even though it is really disappointing that numbers have dropped so quickly due to the fireworks, 40,000 pink-footed geese is still an awe-inspiring sight."