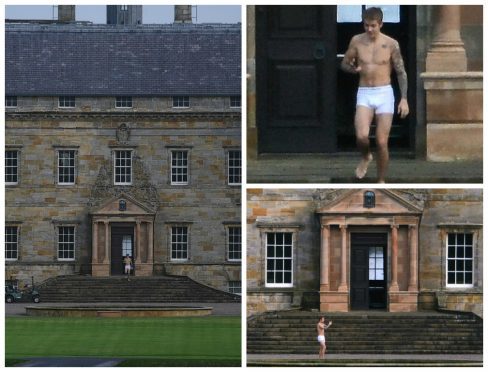 Singer Justin Bieber was spotted running outside his Highland mansion holiday home in his underpants to take a selfie last week.
The 22-year-old was seen outside the stone steps of Kinross House in Perthshire in just a pair of white boxer shorts.
He is staying at the beautiful Scottish country retreat in between three sell-out performances in Glasgow.
He handpicked the rural mansion to enjoy the peace and quiet away from screaming fans and has also been spotted by locals driving around in a golf buggy.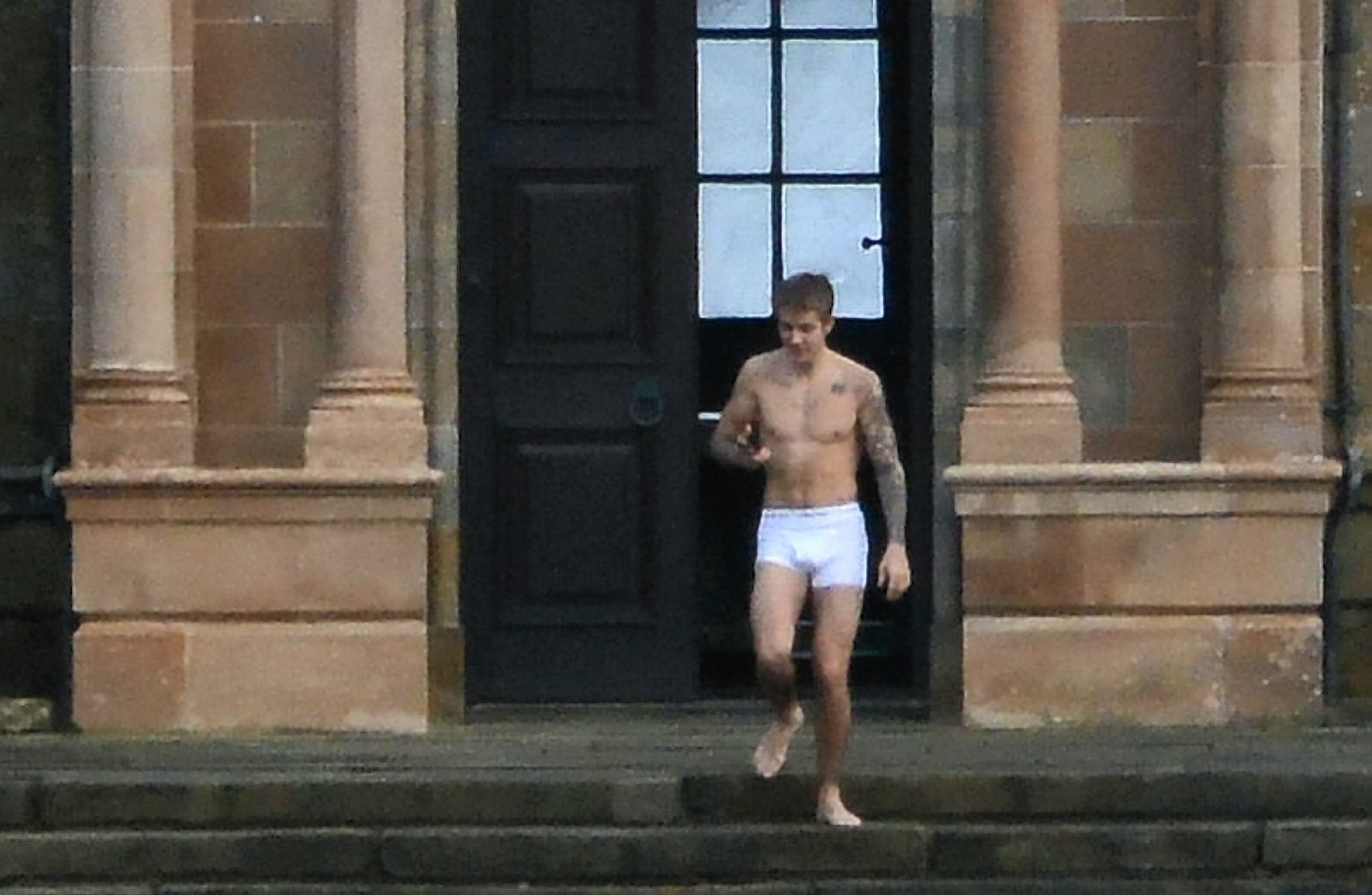 Justin Bieber's grandmother Diane Dale was also spotted in the grounds of Kinross House in Perthshire on Friday.
She was seen walking around the gardens and taking in the local scenery, while taking pictures of herself on her phone.
It has also been revealed that Bieber has taken an interest in the history of the area after the star tried to take a boat out on Loch Leven to see its island castle on Thursday.
However, the weather scuppered his chances and he was forced to wait at least another day.
Set on the shores of Loch Leven with a view of the historic island castle where Mary Queen of Scots was imprisoned and abdicated in 1567, the 17th-century estate is a prime attraction.
The fully staffed 14-bedroom mansion comes complete with a dining room for 32 guests and 100-acre grounds.
Kinross House was designed as a stately home by and for architect Sir William Bruce.
Work began on the estate in 1686 and finally completed in 1693.
Daniel Defoe, famous for being the author of 'Robinson Crusoe', described the house as being "the most beautiful and regular piece of architecture in Scotland".
It was then owned by the Montgomery family for around 200 years before being sold to English businessman Donald Fothergill in 2011.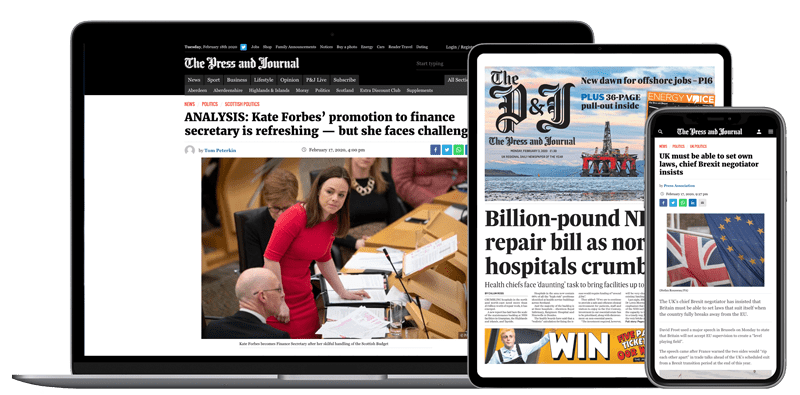 Help support quality local journalism … become a digital subscriber to The Press and Journal
For as little as £5.99 a month you can access all of our content, including Premium articles.
Subscribe