St Andrew's Day has been celebrated with a unique gathering of people named Andrew in the Scottish town that bears the saint's name.
Tourism body VisitScotland tracked down 21 people from across Europe named Andrew or related names like Andre, Andrea and Andreas, and invited them to the Fife town of St Andrews as part of its Spirit of Scotland campaign.
The group spent two days sampling Scottish traditions including golf, whisky, the bagpipes and Highland games before they took part in a massive outdoor ceilidh to mark St Andrew's Day.
A short video was made of their experience, which VisitScotland hopes will encourage more tourists to travel to Scotland.
One of those who took part was Andrew Stuck, from London.
He said: "It's been amazing, really great fun. People in Scotland are so welcoming.
"My mother's family was from Glasgow and she named me Andrew to keep the Scottish connection. I feel like I've only really scratched the surface of Scotland so I'll have to come again."
Malcolm Roughead, chief executive of VisitScotland, said: "Our global campaign – the Spirit of Scotland – showcases the country's personality and people to the world and invites international audiences to sample it for themselves.
"Not only has our unique St Andrew's Day celebration created wonderful lifelong memories for our European 'Andrews', but our film will help to spread the Spirit of Scotland around the globe and inspire more people – whatever their names – to come here and experience our spectacular landscapes, rich heritage and, of course, the warm welcome of our people."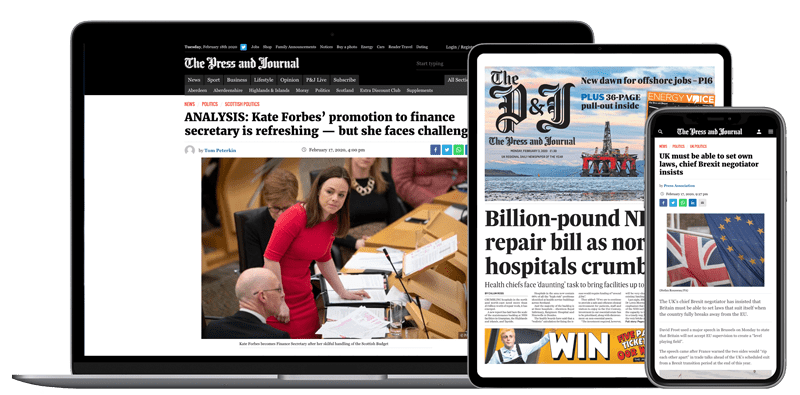 Help support quality local journalism … become a digital subscriber to The Press and Journal
For as little as £5.99 a month you can access all of our content, including Premium articles.
Subscribe