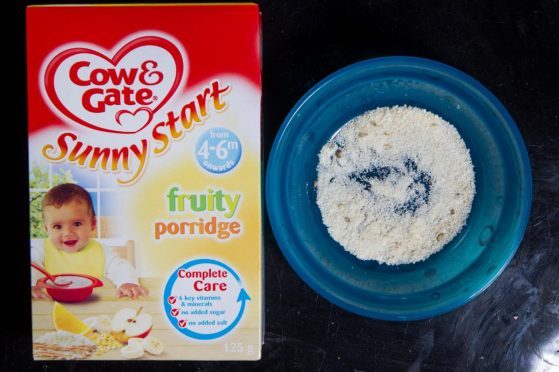 A young mum has spoken of her disgust and shock at finding live maggots in porridge she was giving her baby son.
Erin Jones, 17, opened a new pack of the special baby breakfast for her nine-month-old son Finley before she made the discovery.
She poured the Cow and Gate porridge into a bowl and claims there were live maggots wriggling amongst the oats.
Erin has been left disgusted by the discovery and has expressed her relief at noticing the larvae moments before feeding her son.
Danone, which produces the Cow and Gate porridge, is now investigating the baby food she purchased from the Tesco supermarket in Penciuik, Midlothian.
Erin said: "I opened the packet, got the bowl and started to pour out the porridge when I noticed this little brown thing.
"It was moving about and I got a spoon to put it onto the kitchen bunker to have a closer look.
"It was a maggot. It was still alive and wriggling about.
"I then poured some more of the porridge into the bowl to see if there was any more and there was loads of maggots. Some alive and some dead.
"There was lots of them. I took them all out and put them in a bowl and wrapped it up in cling-film.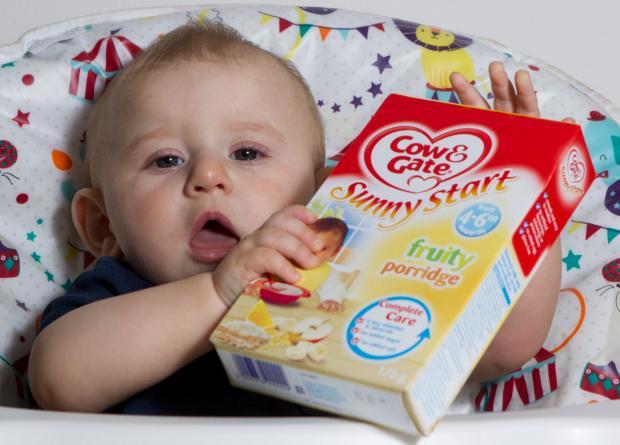 "I'm actually disgusted, because I have given him this since he was four months old. I'm even more disgusted that I was just about to put it down his throat.
"It's horrible. What if they have been in there before and I didn't notice."
Erin bought the Cow and Gate Fruity Porridge from her local Tesco store in Penicuik, Midlothian.
She returned it to the shop and says she received an apology and a £2 refund.
The box has since been colelcted by food giants Danone for further examination.
A spokeswoman for Danone said: "We were concerned to hear about Ms Jones' experience.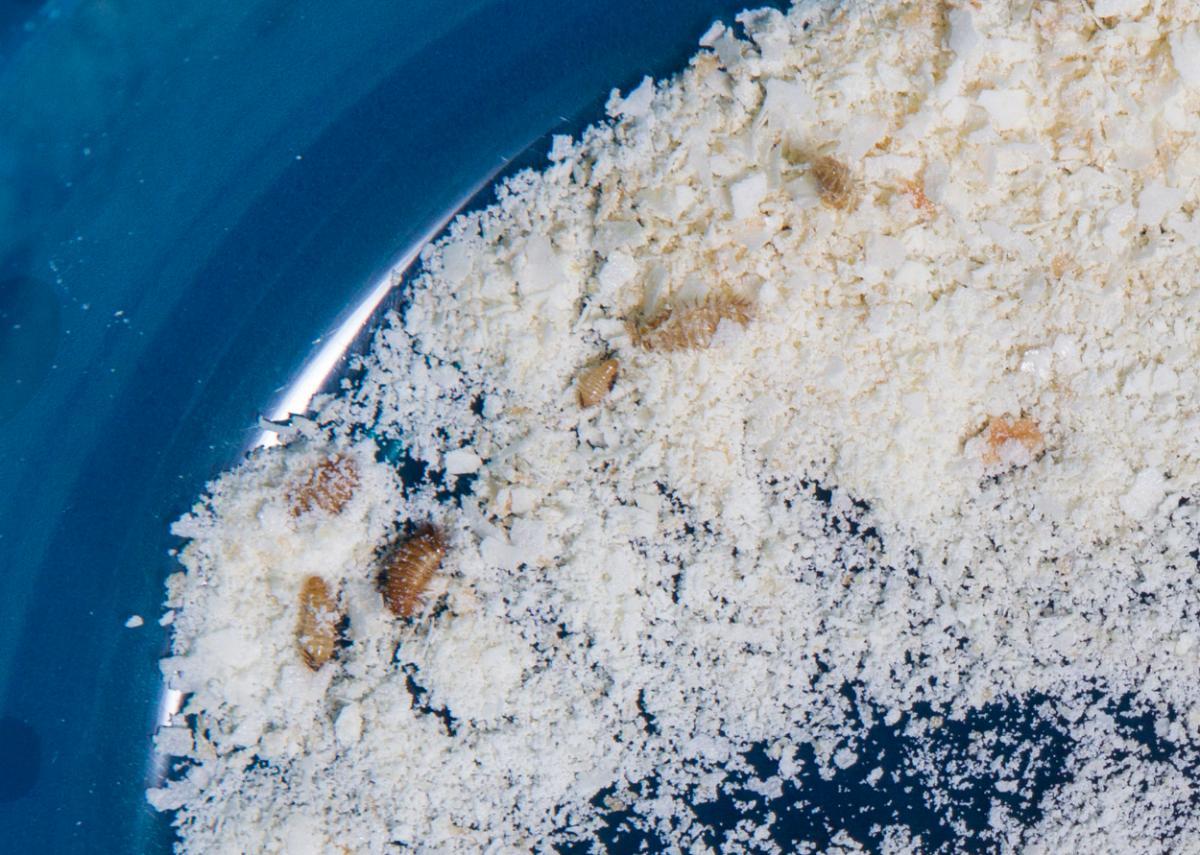 "The quality of our products is our first priority and we always investigate every complaint thoroughly.
"Based on our initial investigations we do not believe that the experience Ms Jones alleges originated in our factory.
"Our baby foods are produced in a highly controlled and hygienic environment.
"They are also heat treated and packed in a low-oxygen environment which does not sustain life.
"We have checked with our factory and our quality controls tests were operating correctly at the time this packet was produced and we have not received any similar complaints about this batch.
"Once we have concluded our investigations we will be in touch with Ms Jones to report on our findings."