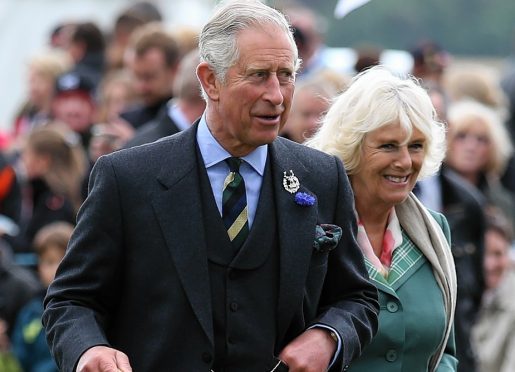 Prince Charles has agreed to champion one of Scotland's most ancient sporting traditions.
The Duke of Rothesay has agreed to take on the role of patron for the Scottish Highland Games Association (SHGA), the sport's governing body.
He will be the organisation's first ever royal patron, and the body hopes his support will "safeguard the future" of the Highland games for years to come.
Along with the Queen, Prince Charles is a regular at the Braemar Gathering, which is one of the most famous Highland events in the world, attracting thousands ever year.
He first attended the event in 1955.
The duke is also the chieftain of the Mey Highland Games, a role he took on following the death of the Queen Mother. Last year he also attended the Ballater Highland Games.
President of the SHGA, Charlie Murray, said: "It is an honour and a privilege that His Royal Highness the Duke of Rothesay has agreed to become the first royal patron of the Scottish Highland Games Association. This is a milestone for the association as we mark our 70th anniversary.
"We have all witnessed the duke's delight at watching events at highland games and the close attention he pays to the competitions.
"The duke is a staunch advocate of promoting and protecting the country's traditions and heritage, and supporting its rural economies. His patronage will help the SHGA to enhance the profile of highland games, which remain an important part of Scotland's fabric and story.
"Their status and characteristics help to attract thousands of visitors to Scotland each year.
"Encouraging greater participation in highland games, whether as organisers, spectators or competitors, is important for the future of individual games, the communities in which they are held and indeed Scotland."
Tying Scotland to its feudal past, Highland games events generate an estimated £25million for the country's economy every year.
The SHGA oversees 61 of the 80 Highland games that take place in Scotland every year.
Highland games include such unique sports as caber tossing, hammer throwing and tug o'war, along with Highland dancing, cycling and athletics.
The SHGA was founded in 1947 as the Scottish Games Association to uphold standards and oversee judging consistency in events the length and breadth of Scotland.