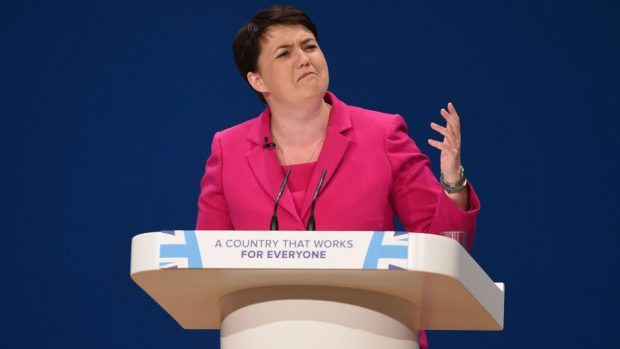 Scottish Conservative leader Ruth Davidson has indicated the UK Government could change its strategy for leaving the European Union.
The Edinburgh MSP said the party had to "reach out to other people" on this and other "big issues", insisting it "isn't just going to be a Tory Brexit".
She was in Westminster yesterday for a private meeting with Theresa May, following the Conservatives' general election success north of the border.
The party previously had a single MP representing a Scottish constituency – David Mundell – but they gained 12 seats from the SNP last week, bringing the tally to 13.
It puts Ms Davidson, who also attended political cabinet while she was in London, in a potentially influential position going forward and there has been speculation she could push for a so-called softer Brexit.
She said she had stressed to the prime minister that while voters had made clear they want the Conservatives in government, "by denying us a majority, they don't want us to govern alone".
She added: "And that means we have to reach out to other people on some of the big issues, for example on Brexit."
But she also insisted she gave Mrs May her "full support" in her efforts to get the "right deal" and described the pair's discussion as "useful and positive".
When asked whether the UK could stay in the single market, she told the BBC: "I think what is clear is there is a commitment from around that cabinet table, from within the Conservative party, to now work with others to make sure we go after the best economic deal.
"In terms of how we reach out to others and how we take on board their ideas, there is lots of work to be done.
"But I do think there can be changes in the offer of Brexit as we go forward."
"We have to make sure we invite other people in now. This isn't just going to be a Tory Brexit, this is going to have to involve the whole country."
Over the weekend, Ms Davidson called for a Brexit that "puts our country's economic growth first".
Asked about her comments yesterday in advance of their meeting, the prime minister's spokesman reiterated Mrs May's pledge to get the "best possible deal for the whole of the UK".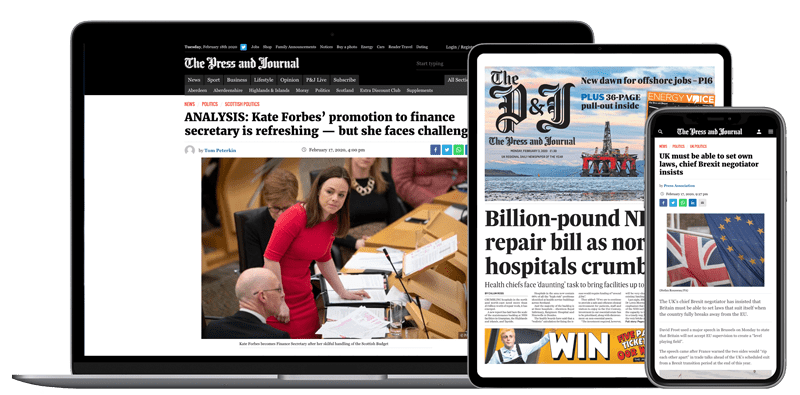 Help support quality local journalism … become a digital subscriber to The Press and Journal
For as little as £5.99 a month you can access all of our content, including Premium articles.
Subscribe