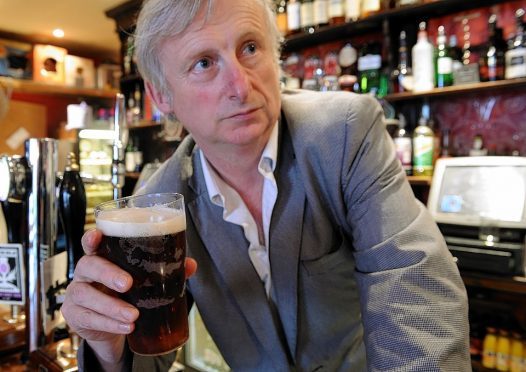 Scottish drinkers could face a 5p charge for plastic straws amid calls for the pub and club trade to clean up a growing environmental problem.
The suggestion is splitting opinion in the industry in the north and north-east, with some landlords happy to sign up and others dismissing it as "ridiculous."
A UK parliamentary petition calling for the charge, similar to the one for single-use plastic bags, attracted more than 3,000 signatures.
It has been backed by a major waste management contractor, which described plastic straws as, "pretty much the ultimate in human wastefulness."
Stuart McPhee, general manager of Siberia Vodka Bar in Aberdeen, said: "It's an interesting idea. When you look at the volume of straws being binned after single use, it could be a reasonable step towards curbing the impact of plastic waste."
Hospitality industry entrepreneur Adrian Gomes said he did not think customers would object.
Mr Gomes estimated his Aberdeen businesses, The Tippling House, Rye & Soda, Bos'n and pop-up bar firm 10 Dollar Shake, used around 50,000 plastic straws every year. They are looking into replacing them with biodegradable ones.
He added: "I think if the charge was something that came in, it would hasten us into finding an alternative."
At the Heathmount, in Inverness, manager Darren Crawford said: "Over the next few weeks, we will be testing a number of biodegradable straws to see what our customers think.
"However, I am not sure that introducing a levy is the way forward. The licensed trade has had a tough ride in the last few years, with the rising costs of rates, VAT and staff, as well as the change in the drink-driving laws and in consumer habits."
The owner of Hootananny in the Highland capital was more forthright.
Kit Fraser said: "It's ridiculous. It is just do-good bodies that should keep out of other people's business.
"I'm not worried about the environmental impact at all."
Paul Waterson, chief executive of the Scottish Licensed Trade Association has also branded the idea "ridiculous."
National chain All Bar One, which is opening in Aberdeen's Marischal Square, plans to cut the 13,000 plastic straws it uses daily by a third over the next year.
A spokeswoman for the Scottish Government said it was committed to reducing all waste by 15% by 2025 and was "working with businesses to consider the best ways to reduce the impact of plastic materials used by consumers."