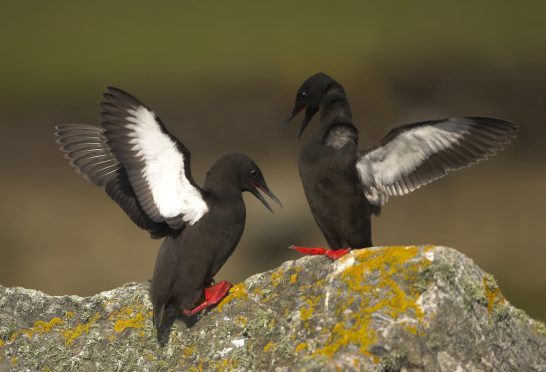 An RSPB research project has revealed the precise movements and behaviours of endangered Scottish seabirds for the first time.
Experts at the charity worked with scientists and GPS technology to map the breeding, feeding and other activities of kittiwakes, shags, razorbills and guillemots over five years, all along the Scottish coastline.
The information gathered from the 1,300 birds tagged in the study will be used as evidence for future conservation efforts in Scotland's marine environments.
Over the last 30 years, kittiwake and shag numbers have plummeted by 72% and 68% respectively north of the border.
Ewan Wakefield, the lead author of the latest research, explained that dropping seabird numbers are partially due to fishing and climate change.
He said: "Many seabirds are at the top of the marine food web.
"They feed on sand eels and other small fish, but that prey is declining because of human pressures, including climate change.
"The result is that thousands of seabird chicks are dying each year because their parents can't feed them.
"For the first time, this study provides us with a full map of each breeding colony of the feeding areas of some of our most important seabird species.
"That means we can now protect the places these birds catch the fish they need to feed their hungry chicks, securing the fate of future generations of these amazing creatures."
The Scottish Government is currently considering the creation of special protection areas at sea to safeguard key seabird feeding areas.
RSPB principle conservation scientist Mark Bolton said: "Our rich and diverse marine environment makes Britain and Ireland one of the greatest areas in the world for seabirds, and this new research is further evidence of just how important our seas are for seabirds and their chicks during the breeding season.
"In order to strengthen this research and our predictions, there is an urgent need for a complete seabird census which will provide and accurate and up to date estimate of the size of seabird breeding colonies."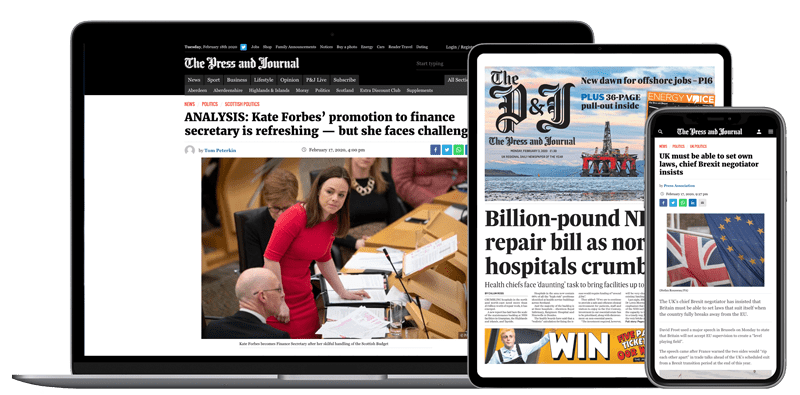 Help support quality local journalism … become a digital subscriber to The Press and Journal
For as little as £5.99 a month you can access all of our content, including Premium articles.
Subscribe