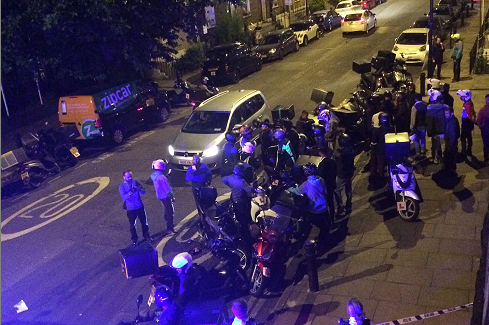 Acid attack convictions in Scotland could carry life sentences in Scotland, following a crackdown on the use of corrosive substances.
This follows a series of five horrific incidents which occurred in London last week.
The Home Office is currently in talks with the police and the Ministry of Justice to assess whether the courts should be given tougher powers to deal with offenders.
And Amber Rudd, the home secretary, said an overhaul of current UK Government guidelines would ensure those who use noxious liquids as a weapon would "feel the full force of the law".
A spokeswoman for the Scottish Government said that such measures are also being considered north of the border.
She said: "Anyone who uses corrosive substances to attack another person can be prosecuted for assault, and courts have wide-ranging powers to sentence up to life imprisonment.
"We always keep our criminal laws under review, and that will include whether further steps are needed in relation to the carrying and use of corrosive substances."
Across 39 police forces in England and Wales, more than 400 acid or corrosive substance attacks were carried out in the six months leading up to April this year.
The most commonly used substances were bleach, ammonia and acid.
Under the new plans, guidance will be issued to police officers on how to prevent attacks, search potential attackers for harmful substances, and how to respond to victims at the scene of incidents.
Ms Rudd said: "Acid attacks are horrific crimes which have a devastating effect on victims, both physically and emotionally.
"It is vital that we do everything we can to prevent these sickening attacks happening in the first place.
"We must also ensure that the police and other emergency services are able to respond as effectively as possible, that sentences reflect the seriousness of the offences and victims are given the immediate support they need."