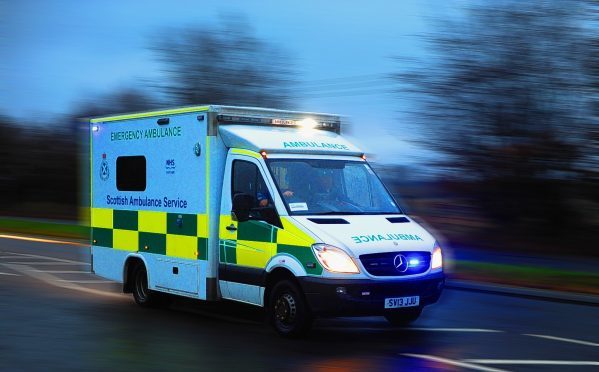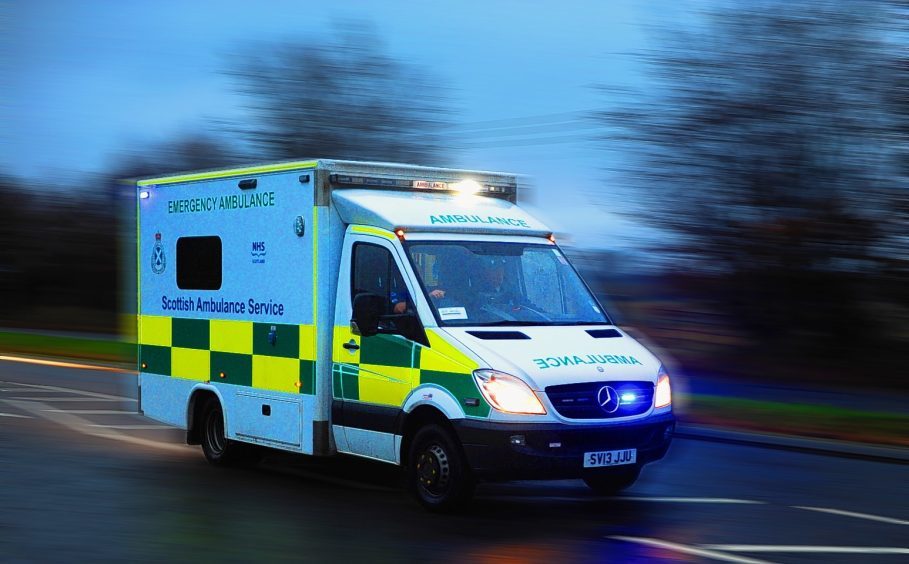 Patients calling 999 over the festive period were left on hold for up to 20 minutes, it has emerged.
The ambulance staff union also revealed some patients were left waiting more than eight hours for paramedics to arrive in the early hours of New Year's Day.
Scotland's health service has been stretched to the limit in the past month due to the massive numbers of people being struck down by severe flu.
In the days between Christmas and New Year, Aberdeen Royal Infirmary was placed on "code red" after a surge of flu patients were admitted.
And Raigmore Hospital in Inverness reported a 28% increase in A&E attendance in the run-up to Christmas compared to the year before.
One woman from Glasgow reported a wait of 12 minutes on the phone after a friend collapsed at a Hogmanay party.
A crew eventually turned up three hours after the first call and then a second ambulance turned up at the same address more than three hours later.
Unite the union's representative Jamie McNamee said: "A large number of callers waited more than eight hours before they got a response, and that's because there is not enough capacity.
"There were also people waiting for up to 20 minutes for their 999 calls to be answered.
"Staff are trying their damnedest against all the odds but morale is at an all-time low."
The Scottish Ambulance Service has apologised to any caller who experienced delays over the festive period.
A spokeswoman said that calls were up by 45% above expected levels over New Year and almost 75% of the 2,565 calls were made between midnight and 7am.
She added: "Ambulances are working on a priority system that we have to go on. We would like to apologise to any patients who waited longer than normal."
In response to the Glasgow woman's complaint, the spokeswoman said that the call was classed as "non-immediately-life-threatening", upon receiving a second call to attend an ambulance the patient's condition was accelerated and paramedics were dispatched immediately and arrived within three minutes.