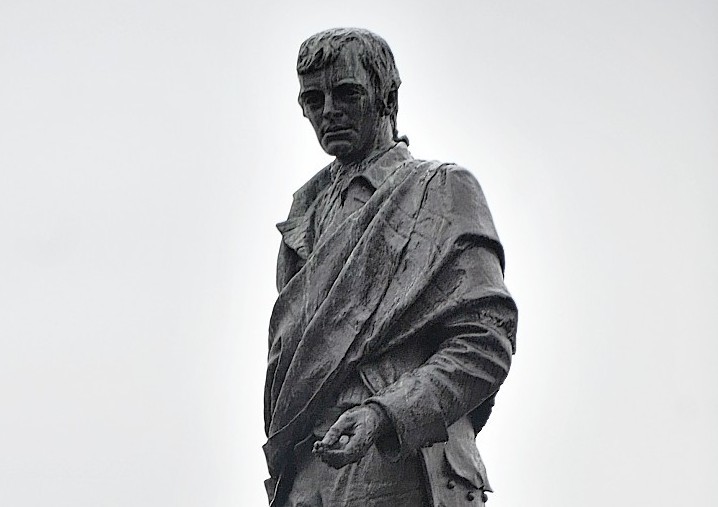 Musicians from the north and north-east are being invited to put their own spin on some of Scotland's best-loved poems and reinvent them for today's generation.
The National Trust for Scotland has launched the inaugural Burns Sessions, a series of performances bringing Robert Burns' work into the 21st century.
Performers, ranging from one-man rock acts to festival circuit bands, have visited his former home in Ayr to record their own takes on pieces including Auld Lang Syne, Ye Jacobites by Name and To a Mouse.
The videos online have already racked up thousands of views, and more musicians are being invited to take part in recording sessions at the historic cottage ahead of Burns Night on Thursday.
The scheme has been led by the property's events manager, Claire Grant, who said: "We wanted to get people from as many different genres as possible with their interpretations of Burns to try and make him more relevant to a new generation.
"We've had some phenomenal musicians and readers taking part so far and we'd love for any performers with a love of Burns to come and record their tribute here."
Singer-songwriter Sophie Rogers, who created a version of A Red, Red Rose, said her experience with the project was "brilliant."
She added: "I have played the Burns festival before and really enjoyed it, but I had never been to the cottage.
"It's lovely and the people there made me feel really involved with what they are doing.
"You get to perform in a place with a lot of history."
Six-piece folk outfit Have Mercy Las Vegas performed a rendition of Sweet Afton, which was made popular by Americana trio Nickel Creed in 2000.
The band's Stephen Scott said: "We like doing acoustic stuff and being given the opportunity to play where Burns was born and grew up was brilliant."
More information on taking part in the Burns Sessions can be found by phoning Claire Grant on 01292 443700.
To view the performances, search "Robert Burns Birthplace Museum" on Facebook.