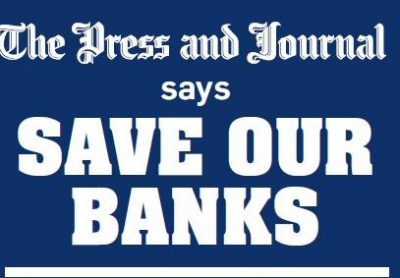 The boss of RBS has admitted the closure of 62 branches across Scotland will be "painful" for hundreds of people.
In an internal email seen by the Press and Journal, chief executive Ross McEwan also confessed that the backlash from the communities affected has made for "very uncomfortable reading."
At least 13 towns will be left without any banks following the closures, to be rolled out over May and June.
The P&J's Save Our Banks campaign is backing all of the communities working together to halt the move.
It is also receiving support from cross-party politicians including Ian Blackford, the SNP's MP for Ross, Skye and Lochaber.
He said: "RBS are right to admit that axing 62 branches across Scotland will be painful to customers, including many who will lose their only local bank.
"It will also be painful to the hundreds of RBS branch staff across local communities who stand to lose their jobs."
Picking up on Mr McEwan's own language, he added: "This programme of mass branch closures is not just a 'difficult' and 'painful' choice – it is the wrong choice, based on misleading figures and a flawed case."
The bank has come under additional fire in recent days following the release of previously unpublished memos.
One of the internal letters suggested offering high interest rates unless customers signed over a stake in their property.
Another read: "Rope: Sometimes you need to let customers hang themselves. You have then gained their trust and they know what's coming when they fail to deliver."
Mr McEwan blasted the content as "appalling," adding: "While its contents were never RBS policy, or widely shared within the bank, I want to underline that what was described in that document was completely unacceptable, and serves as a reminder of why we have done so much work over the last few years to change our culture and make this a much more customer-focused bank."
RBS argues the branch closures have been forced upon it by a drop in customers and increase in online banking.
It has also given advice on where people can bank if their local branch closes.
Mr Blackford has called on the UK government to step in.
He added: "When George Osborne was chancellor, he intervened to remove Stephen Hester as CEO.
"If the government can play a role in the removal of a CEO it can play a role in making sure our rural communities do not lose banking services.
"We collectively saved RBS in the bail out in 2008, we did not do this for RBS to turn its back on our communities.
"RBS has a duty to its customers, they must not repay our communities by withdrawing from them."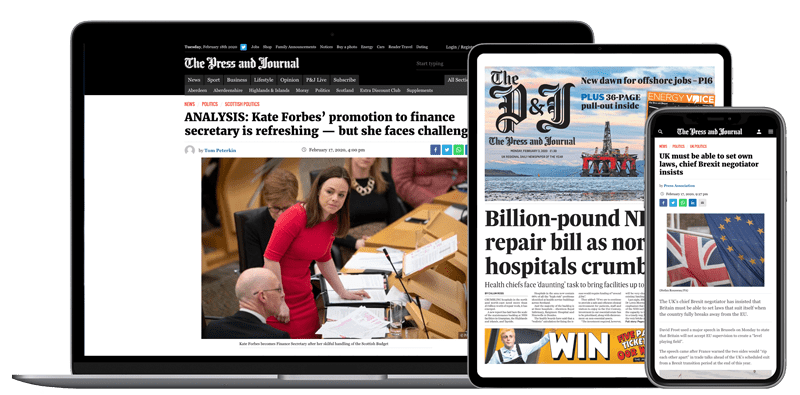 Help support quality local journalism … become a digital subscriber to The Press and Journal
For as little as £5.99 a month you can access all of our content, including Premium articles.
Subscribe