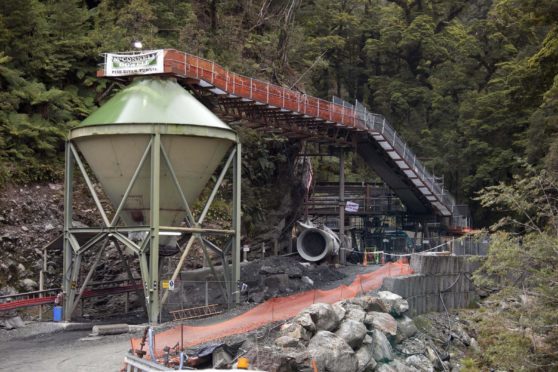 The bodies of two Scottish mine workers trapped following an explosion in New Zealand are a step closer to finally being recovered, eight years on.
Malcolm Campbell, 25, from St Andrews, and colleague Peter Rodger, 40, formerly of Perth, were among the 29 workers killed with the Pike River mine exploded.
But after a lengthy campaign, the government minister responsible for the re-entry ventured into the tunnel along with some representatives of the bereaved families.
Andrew Little got 98ft into the main entry tunnel, where the drift is sealed, and said it had helped him understand the magnitude of the task ahead.
The manned re-entry of the mine's drift is expected to be concluded by next March, and Mr Little said he will return to the minein two weeks for a technical briefing on the next step.
Mr Little said: "It was a bit of a milestone, we wanted to go up to the mine portal and the drift to have a look, and to understand the magnitude of the task that now lies in front of us.
"So it was good to do that with two of the family representatives, knowing the job that we have ahead of us.
"All the reports say this is doable but we've got to take the right steps at the right time."
Meanwhile, never-before-seen footage from the mine has revealed an intact body of a miner lying inside, according to documentary maker Tony Sutorius.
"It's acknowledged, in fact, by the police and the chief executive of Solid Energy (new mine owners) that (the footage) does show a fully intact, clothed miner," he said.