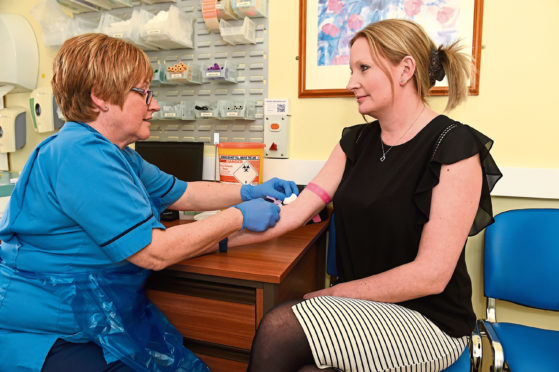 As the NHS approaches its 70th anniversary, this year marks the milestone of another significant UK medical achievement: the 40th birthday of the world's first IVF baby.
Born in Manchester in 1978, Louise Brown was the first ever "test-tube baby" whose very existence made headlines around the world.
Four decades later and today IVF is much more common.
In the UK alone, most recent statistics show that more than 68,000 such treatments were provided in 2016, and the picture that emerges is a largely positive one.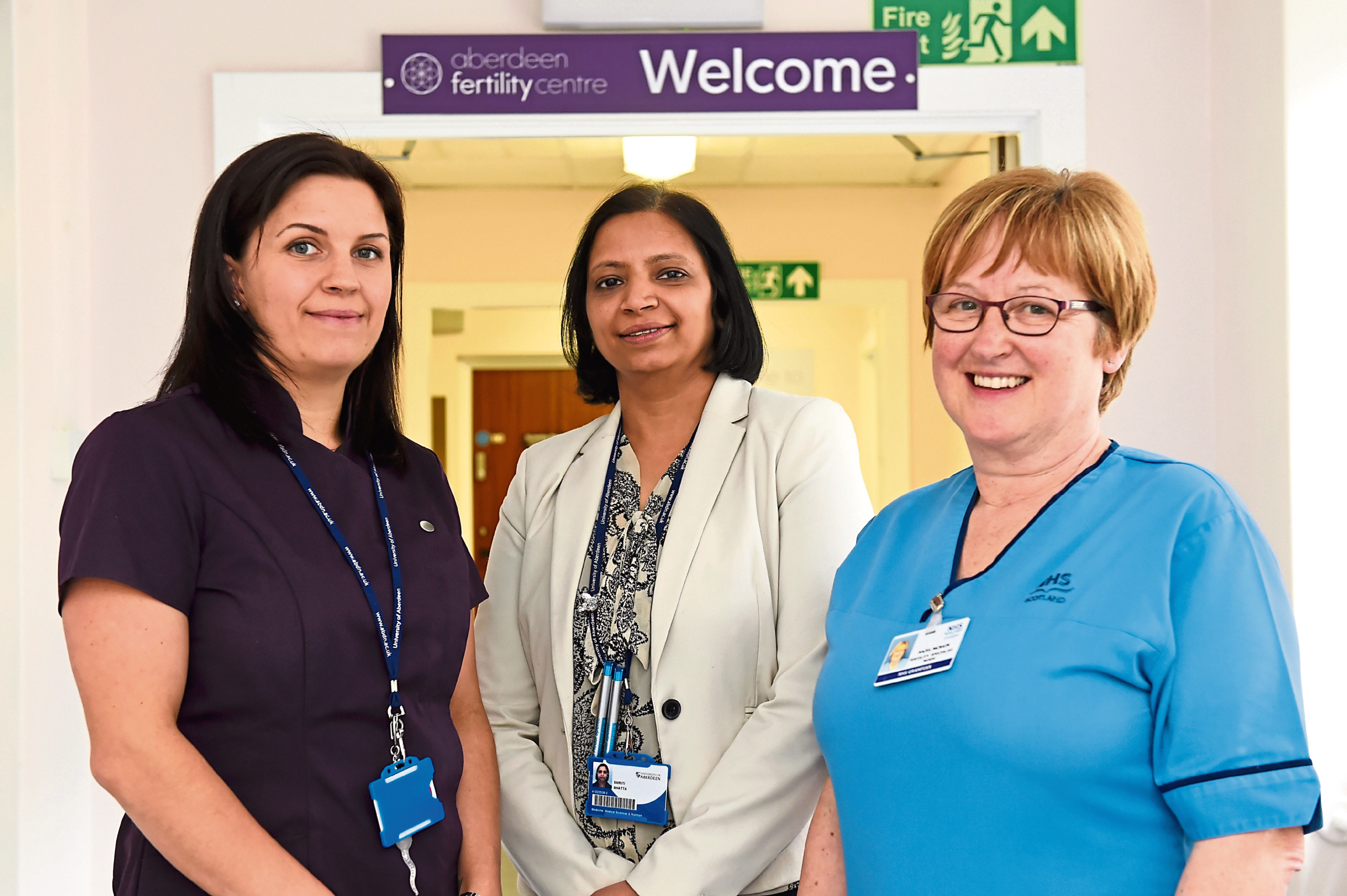 The passing years have seen countless innovations and improvements to services across Scotland, meaning that access to fertility treatment is far more widespread than ever before.
New methods and scientific advances mean that modern families in all forms can benefit from accessing fertility services.
Birth rates have improved, too, and since 1991, successful IVF treatment cycles have increased by more than 85%.
Now, around one in five treatments results in a live birth, with this statistic rising to one in three for parents under 35.
This is the highest success rate ever recorded.
It has also helped thousands of heterosexual couples, same-sex couples and even single men and women become parents.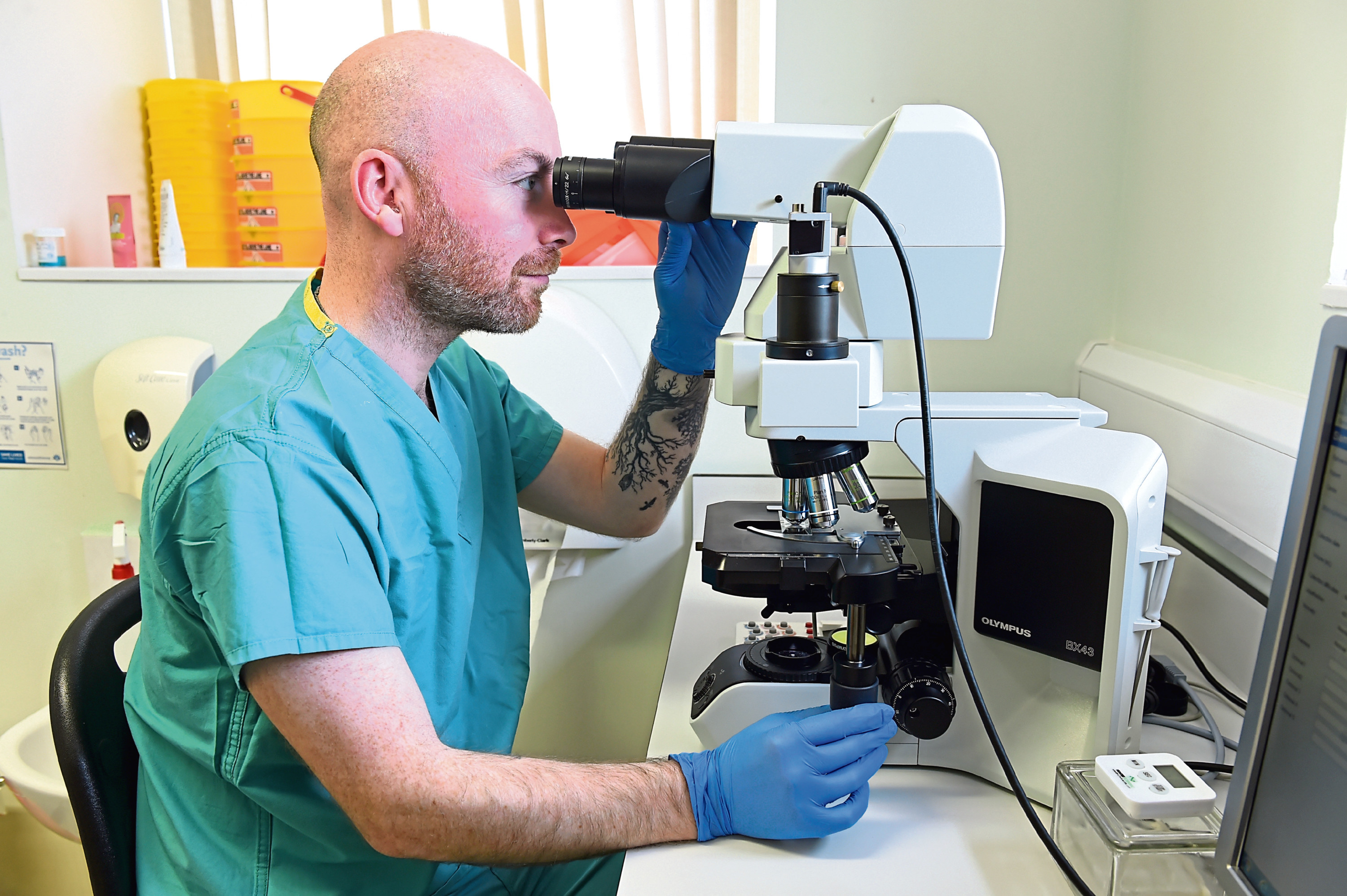 However, the overwhelming majority of IVF-treatment cycles performed in UK clinics are still for patients using their own eggs and their partner's sperm in treatment.
But for women of any age who find out they cannot use their own eggs, the struggle has just begun.
"The initial shock of discovering that you can't naturally conceive can be quite overwhelming," said Hazel McBain, a specialist fertility nurse and donor co-ordinator at the Aberdeen Fertility Centre, the main fertility clinic for the north and north-east of Scotland.
"If couples have been trying for more than a year with no success, their GP will refer them to us for a more in-depth look at what's going on.
"Female fertility declines fairly rapidly from age 35 onwards, and in today's society, many families are leaving it later to have children.
"Many women feel they need to have a solid career or own their own home before bringing a baby into the world, all of which delays their plans for children.
"Certain cancer treatments and premature menopause can also affect fertility in young women.
"But we don't always find the answer as to why some women can't conceive, and it can be very difficult for them to hear that 'we haven't found anything'.
"Often there can be hidden causes for which we don't have tests yet."
With many families leaving it to later in life before thinking about children, the use of IVF services is increasing.
In 1991, when the Human Fertilisation and Embryology Authority (HFEA) began, fewer than 10,000 treatment cycles were carried out a year.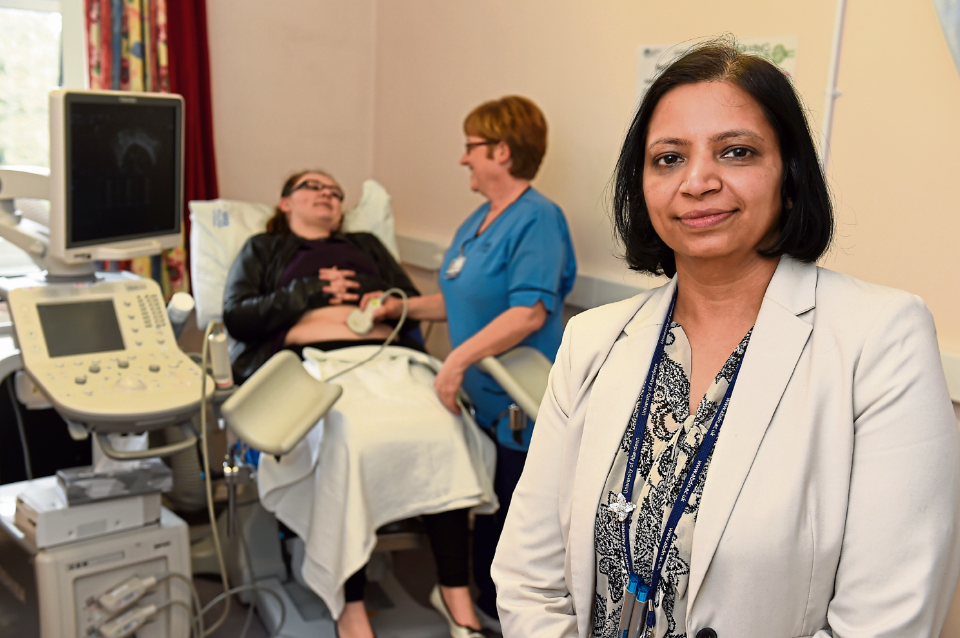 Today this number is close to 70,000, and the demand for donor eggs has soared.
"Lots of women end up going abroad for treatment because there are simply not enough UK donors," said Hazel.
"In 2015, we had a minimum two-and-a-half-year waiting list. At that time, we carried out our first egg-donation campaign to encourage women from around the north of Scotland to consider donating their eggs.
"The response was fantastic and we managed to cut our waiting list.
"But things are slipping back, and we are finding the waiting list is getting longer and longer again."
The clinic is once again encouraging women to donate, though getting the word out is proving difficult.
"Many people don't know that we do egg donation here in Aberdeen," said Dr Smriti Bhatta, who has worked in the Aberdeen Fertility Centre for more than four years.
"Or if they do, they know very little about the process.
"Put simply, it's very similar to a usual IVF cycle, though one of the main differences is that there is quite a thorough initial screening process.
"Because eggs are being donated, we need to make sure there is no risk to the recipient or the baby, so things like bacterial infections or genetic disorders need to be ruled out.
"After passing the screenings, the donor will follow a schedule of daily injections to be carried out at home for two weeks.
"These stimulate your ovaries to produce eggs and, following this, there will be an egg recovery procedure which lasts about 30 minutes.
"Of course women can change their mind at any point, but we tend to find that most go through with the whole process and enjoy the idea that they will be helping to create a new family."
The selflessness of the women who choose to donate to families they don't know is something which clinic co-ordinator Sasia Pryor particularly admires.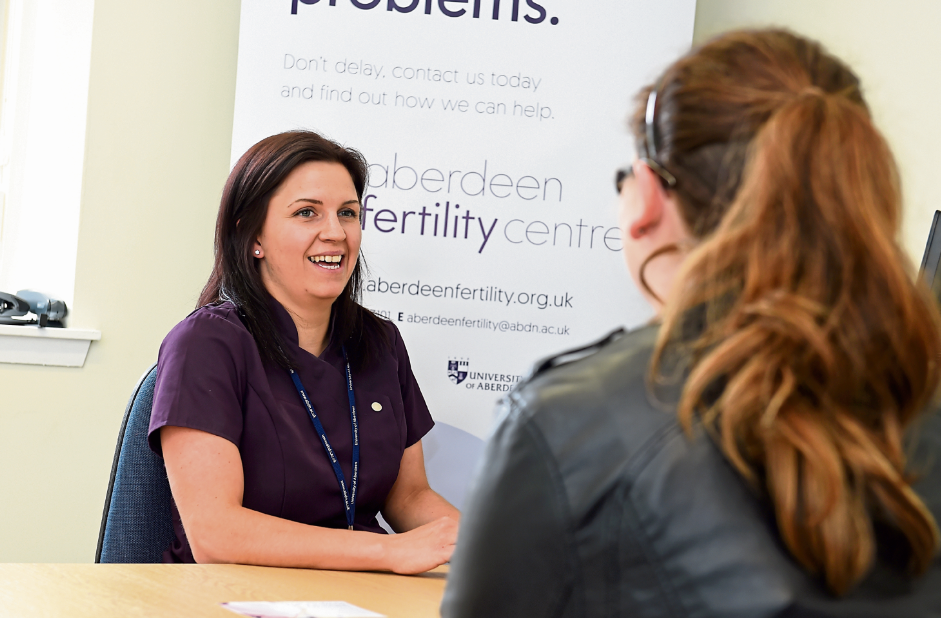 "It is such a rewarding job to see women go through a successful donation and then to see it progress into a successful pregnancy for a new family.
"It allows struggling couples to have a chance at something they would not have had otherwise and is wonderful to see.
"Women often ask us if donating will damage their own fertility but this is a common misconception.
"Donating eggs won't stop you from becoming pregnant in future and can create anything up to 10 families.
"Others have worries about their own anonymity, but we have very strict controls in place to ensure there are no identifying factors released about either the donors or the families who receive eggs.
"One of the most wonderful things is that donors come from all walks of life.
"They do get some monetary compensation for going through the process but I really believe that people don't do it for the money.
"It's almost a perfect 50/50 split between women who have had children already and those who haven't.
"I can't put my finger on what it is that makes people donate but it's a really selfless thing to do."
Giving the gift of life is not something which can be done lightly, however.
A turning point was reached in 2005 after changes to the law removed absolute donor anonymity.
Children born as a result of IVF treatment from 2005 onwards are now allowed to find out the identity of their biological donor once they turn 18.
The Aberdeen Fertility Centre say that the loss of total anonymity has led to a dip in donations, and the clinic is expecting a considerable wave of requests from IVF-conceived children come 2023, which will mark 18 years since the change in the law.
However for some, the positives of providing eggs for a family struggling to conceive still far outweigh the negatives.
For 21-year-old Abbi Kane, from Aberdeen, it was something she had wanted to do for quite some time.
"Originally it was my sister who spotted an advertisement in Union Square promoting egg donation," she said.
"We researched the benefits, risks and full procedure together and I decided it was something I really wanted to be a part of.
"I was still 17 when I decided to donate, which is actually below the legal age, but the idea stuck in my head and less than a week after my 18th birthday, I sent away my application.
"The clinic ran tests for pretty much anything you could think of basically to make sure I was in good health.
"It sounds quite full on but it wasn't actually as invasive as it sounds and the staff at the clinic were lovely.
"I'm not a particular fan of needles and having blood taken is usually enough to make me dizzy, so I was most nervous about the injections you have to do from home.
"But it was much easier and far less painful than I expected.
"The clinic also arranged for me to speak to a councillor about the future consequences of donating eggs, like how I felt about the possibility of children or families eventually wanting to get in contact with me.
"It was quite a long process altogether but from the minute I walked into the clinic, I can honestly say I felt 100% committed to going through with it."
However, things weren't destined to run smoothly for Abbi, and a week before the egg-removal procedure, an ultrasound check-up revealed things hadn't gone exactly to plan.
"The purpose of the injections is to encourage egg growth," Abbi said.
"However, instead of growing in size, mine were just growing in numbers.
"Apparently this does occasionally happen and the final procedure was cancelled.
"I can still try to donate again in the future, however, and it's definitely something I plan on doing again.
"After going through the whole experience, it was really disappointing not to be able to help and get to the final stage.
"I would absolutely recommend that other women look into donating.
"The next time I do it, I really hope the end result will be better and I'll be able to help women struggling to conceive."
For more information about Aberdeen Fertility Clinic or becoming an egg donor, visit www.aberdeenfertility.org.uk or call 01224 553582.