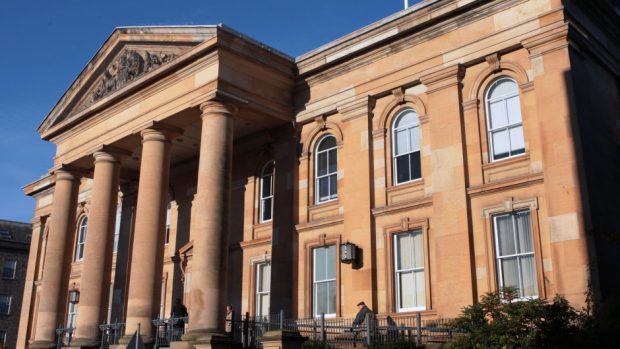 A mother from hell who subjected one of her daughters to horrendous abuse from the day she was born was today facing jail.
The mum, who cannot be named to protect the identities of her children, also admitted carrying out violent attacks on her second daughter when she was aged from five to 11.
They included threatening her with a knife and, on one occasion, telling her she was going to "kill her in her sleep" and that she should "sleep with one eye open".
That caused the girl to try to stay awake through the night for days in case her mother came back.
The girls were eventually removed from their mother's care and they had no contact until the woman got hold of the eldest girl's email address in 2016 and began bombarding her with emails before moving on to text the other girl over and over.
Dundee Sheriff Court was told the messages contained threats, disparaging comments about the girls' appearance, and "graphic" descriptions of sex with her partner, of his genitalia and her own private parts.
The woman later went on to text her younger daughter stating: "I hope your father rapes you."
Fiscal depute Eilidh Robertson told Dundee Sheriff Court: "The first complainer recalls being physically abused from an early age.
"The accused would regularly say she wished she had never had the girl, that she was a mistake and she wished she was dead.
"The abuse later got worse and would happen on a daily basis.
"She didn't disclose it as she was scared until an incident when she was 13 when the accused was repeatedly asking her if she or her sister looked better in her wedding photos.
"She said the accused did but must have said it in the wrong tone as she lost the plot and punched and kicked the girl leaving bruises she couldn't hide.
"The second girl remembers being abused from five-years-old.
"The accused would pull her hair while brushing it with force.
"In one incident the accused held up a kitchen knife and said 'you know what I could do with this – I could kill you'.
"She thought she was going to kill her so locked herself in her room.
"On another the accused told her she was going to kill her while she slept and she better sleep with one eye open.
"She tried to force herself to stay awak through the night from then, leaving her tired and affecting her schoolwork.
"There was no contact after they went to live with their grandmother until 2016 when the accused was emailing their grandmother.
"The eldest girl got the accused's email address and told her to leave her alone.
"The accused responded and send a large number of emails – some abusive, some small talk."
The fiscal then detailed a lengthy email trail in which the woman would send strings of emails that went unanswered – including abuse about the girls' physical appearance, their sexual histories and graphic sexual content.
Miss Robertson said some included graphic descriptions of sex with the girls' father, descriptions of his penis, descriptions of her own genitalia and breasts and details of her first orgasm.
The prosecutor said: "The Crown submission is that there is a significant sexual element to this case."
The woman, 49, of Dundee, pleaded guilty on indictment to two charges of assault to injury committed between October 1988 and July 2008, and two of behaving in a threatening and abusive manner committed between May and November 2016.
The first date given in the charge against the woman was the day of her eldest daughter's birth and she admitted assaulting her "between birth and 13 years" of age.
Defence advocate Johnathan Crowe said there was a "complicated and sad" background to the case.
He added: "Her husband was first at university then working across Scotland and was absent from the family home for long periods of time.
"That left her to cope – or not to cope – on her own.
"That might be the root and foundation of her offending.
"She was crying out for help.
"Her behaviour was reprehensible and was as a consequence of her failure to cope."
Sheriff Alastair Brown deferred sentence until August for social work background reports and a psychological report on the woman.
He said: "The information given to me makes me think that you were not coping and had probably had your own mental health problems over a significant period of time.
"But it is also clear that the consequences of this for the girls have been far reaching and extremely serious."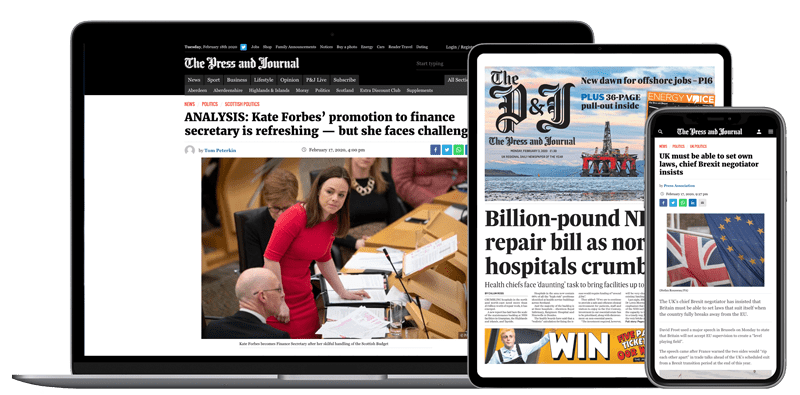 Help support quality local journalism … become a digital subscriber to The Press and Journal
For as little as £5.99 a month you can access all of our content, including Premium articles.
Subscribe