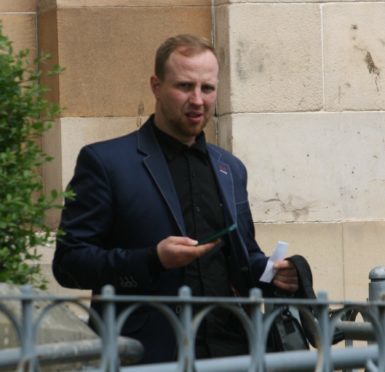 A fishmonger who claimed he started a £20,000 cannabis farm in his house so he could make medicinal cannabis oil for his sick partner was today jailed.
Leszek Gapski had actually told his girlfriend that the plantation – hidden in a tent locked in their spare room – was a home gym.
And when he was caught he told police he was sold the equipment to construct the massive cultivation at a car boot sale – but that he was going to simply throw the huge haul of cannabis "into the river".
Today his lawyer said his "motivation" for starting the cultivation had been to make cannabis oil for his girlfriend, who was suffering from an unspecified ailment.
But he went on to supply the class B drug to others in the Brechin area – and is now starting a nine-month jail term over the haul.
Dundee Sheriff Court heard police raided Gapski's home while he was at work in June last year – but found only his partner and their three-year-old son at home.
They then found Gapski driving in his Audi car nearby, and when they pulled him over he said the plantation had "nothing to do" with his girlfriend – and added that he had told her the locked bedroom contained a gym setup rather than a cannabis farm.
Fiscal depute Nicola Gillespie said 38 fully grown plants were found as well as a wealth of cultivation equipment like fans, dehumidifiers and lighting units.
She said: "During interview he said he had purchased all the equipment for £300 from a car boot sale.
"He denied being involved in the distribution of cannabis and said he had learned how to set up all the equipment by reading a book and watching videos on the internet.
"Asked about his intentions he said he was scared because it started to smell and he wanted to get rid of it.
"He said he would have thrown it in the river.
"He said it was purely coincidental that three bags of cannabis were found each weighing 28 grams – a known dealer weight.
"Regarding the cash found at his property he said he regularly carried bundles of cash and said he was saving up for flights to Poland in the summer".
Gapski, 33, of John Street, Arbroath, pleaded guilty on indictment to producing and being concerned in the supply of cannabis between April 1 and June 1 last year at an address in Trinity Road, Brechin, Angus.
Defence solicitor Nick Markowski said: "His motivation for growing the cannabis appears to have been to supply himself initially and also to see if he could produce cannabis oil for his partner who was unwell.
"But he was also supplying to his established social circle.
"He is remorseful for getting involved in this matter and he is no longer using cannabis himself".
Sheriff Alastair Carmichael jailed Gapski for nine months.
He said: "These are two serious offences that you have pleaded guilty to.
"I've come to the conclusion that there is no alternative other than a custodial sentence in this case.
"The reasons are the sophistication of the cultivation, the value of the cannabis found, the number of plants being grown and the potential value of the harvest".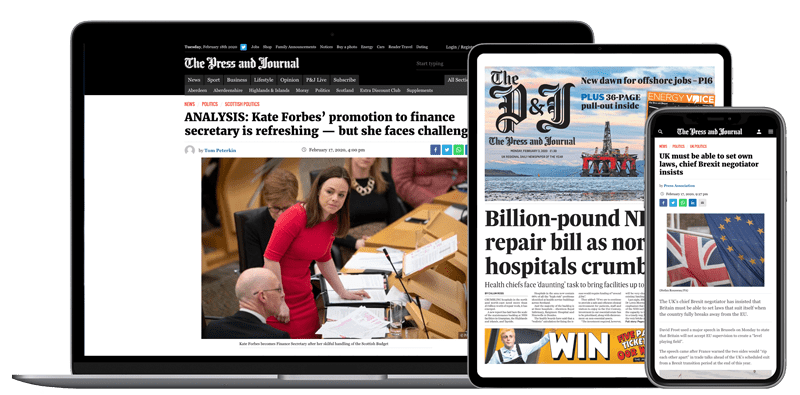 Help support quality local journalism … become a digital subscriber to The Press and Journal
For as little as £5.99 a month you can access all of our content, including Premium articles.
Subscribe