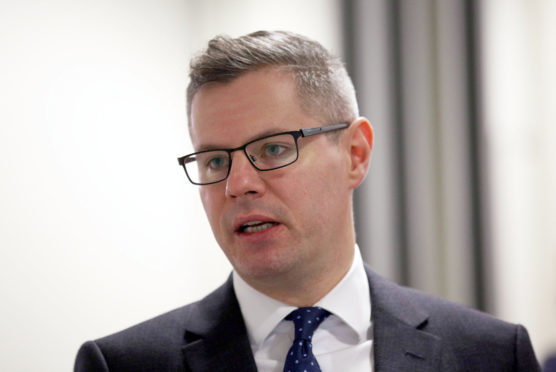 Scotland's independent schools have blasted plans for them to start paying business rates, saying they "make no sense".
Finance Secretary Derek Mackay came under fire last night after suggesting they ask their local councils for help once their exemption from the Scottish Government runs out.
They are currently excused from the business rates scheme due to their charitable status.
In a letter to Education Secretary John Swinney, Mr Mackay wrote: "I am fully aware that national incentives are not always nuanced enough for every sector and location.
"That is precisely why in 2014 I created a new power to allow councils to offer bespoke local business rate relief schemes."
But with many local authorities continuing to tighten their belts and unable to help, it is thought most schools will now be stuck scrambling for the cash to pay the bills.
John Edward, director of the Scottish Council of Independent Schools, said: "The fact that independent schools will retain their charitable status but will not be eligible to the same charitable rates relief as every other charity in the UK as a result of the Barclay Review makes no sense."
His organisation, which represents 74 schools across Scotland, is calling for all registered charities to be "left alone".
It also wants councils to intervene and remove the "anomaly" which means some schools pay rates while others don't.
"That way everyone can get on with doing their best and no further money is taken out the system," Mr Edward added.
Aberdeen City Council co-leader Douglas Lumsden said: "Derek Mackay is once again passing the buck onto councils.
"He gave us powers to reduce people's rates but we can't make that up anywhere else, so it's not really reasonable to implement rate release schemes for certain people.
"As the lowest-funded council in Scotland, we simply can't afford it."
Moray Council leader Graham Leadbitter said he was unaware if any private schools had requested rates relief.
He added: "As with all cases, we would have to consider the application on its merits."
A Scottish Government spokesman said: "The Finance Secretary made plan relief would be a matter for local authorities to decide."