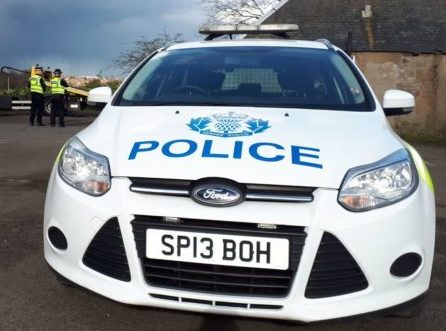 A golfer has revealed his horror at being the chosen victim of drug addled chainsaw attacker who told him "the madness is in the eyes" before swinging the weapon towards his head.
Arthur Innes, 61, was playing at Dundee's Caird Park Golf Club with friends on May 2 this year when he was confronted by Joe Henry Brown, who attempted to murder him in front of stunned onlookers.
His clothing was ripped to shreds as the bug-eyed father-of-three's whirring blade bit into the arm he flung up to save himself from death.
Brown appeared at the High Court in Glasgow yesterday to admit attempting to murder Mr Innes with a chainsaw, assaulting a second man, Andrew Hay, cannabis supply of cannabis and possession of drugs.
Advocate depute Owen Mullan said Brown, 45, had approached Mr Innes and two other men on the golf course and was "topless, shoeless and shouting and swearing", with a chainsaw in his hand.
His eyes were said to be "bulging out of his head" and he appeared to be heavily under the influence of drugs as he hacked at Mr Innes before fleeing onto nearby dual carriageway, where he forced a driver to take evasive action.
Before his arrest, a neighbour discovered Brown in the common close of Graham Court property, where he told the woman he had "attacked someone with a chainsaw on a golf course".
He asked the woman "to hit him over the head with a large stone and kill him".
A search of the accused's home at Graham Court, Dalclaverhouse, Dundee, subsequently revealed a cannabis farm, 36 Ecstasy tablets and 34 grams of cocaine.
His victim, who works for Dundee City Council's housing department, was left with a deep scar on his arm and cuts on his head and body.
Yesterday he said he felt lucky to have escaped with his life.
"I was putting my boots away in the car when I heard this engine revving up," he said.
"I turned around and there was this guy there with no top on, no shoes and a chainsaw in his hand.
"My mate was only a few feet away from him and he started backing off. I thought it was a joke because it was all so surreal.
"Next thing, I'm wedged in between two cars, I have no place to go and by the time I realise what's happening, he's two feet in front of me and swinging the chainsaw towards my head.
"I ducked and the blade caught my arm. He turned and caught me a few more times but then I managed to barge past him and run towards my mate. I told him 'let's get the hell out of here'.
Mr Innes returned home the same night to be looked after by his partner Jacqueline and his stepdaughter.
The 61-year-old said he was calm at first but later contemplated the real risk to his life posed by the incident as paramedics took him to Ninewells Hospital.
He said: "What I was wearing was ripped to shreds but there was hardly any blood because it was so clean a cut.
"I was still pretty calm when I got home because it all happened so quickly but I kept thinking that he could have caught me on the eye or the neck or even chopped my arm off.
"If I'd fallen, that would have been it, finished. I assume he would have chopped me up.
"He just kept saying 'the madness is in the eyes' and his eyes were popping out of his head. The whole thing was terrifying."
Mr Innes said he hoped his attacker would be locked up "for a very long time".
In court, Brown, who was represented by Ronnie Renucci QC who said psychiatric reports had been prepared.
He said the conclusion of the author was that much of Brown's behaviour was attributed to his drug misuse.
Sentence was deferred until October 26 and Brown was remanded in custody.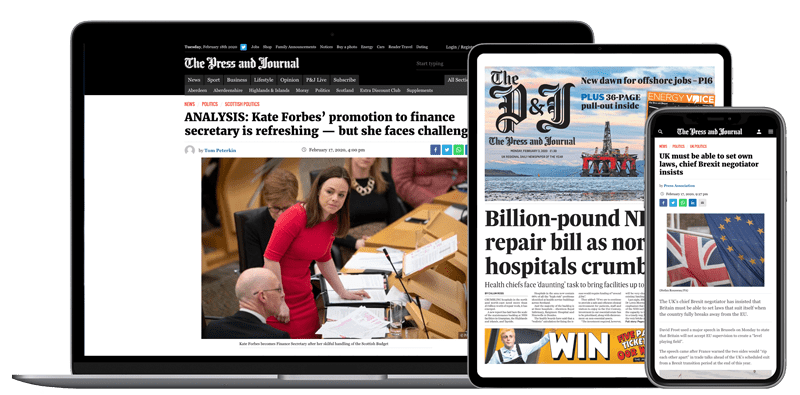 Help support quality local journalism … become a digital subscriber to The Press and Journal
For as little as £5.99 a month you can access all of our content, including Premium articles.
Subscribe