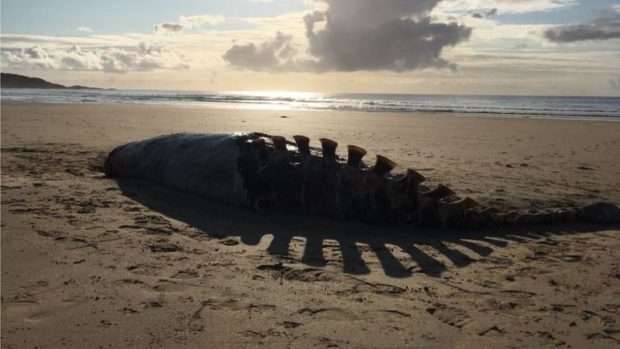 Scientists are investigating a second mysterious spate of whale deaths around Scotland.
Seven northern bottlenose whales deaths have been recorded since September 29 – three on Shetland, two in Orkney, one at Sandwood Bay in Sutherland and another single animal on South Uist.
The Scottish Marine Animal Stranding Scheme (SMASS) say the new wave of fatalities is also a mystery.
The vast majority of the washed-up whales have so far been too decayed for necropsies to positively identify how or why they died.
Marine researchers shock as 'unprecedented' number of whale carcasses wash up on West Coast shores
It comes after marine researchers confirmed an "unprecedented" number of beaked whale fatalities – over 80 since August 9 off Scotland and Ireland. And they have described it as the "largest mortality event of this species anywhere, ever."
Nick Davison, strandings coordinator at SMASS, said a number of dead northern bottlenose whales had also been found on the east coast of Iceland.
"We don't know if their deaths are related to the whales found in Scotland, if the incident is related to the Cuviers' deaths or is something completely separate," he said.
"Like Cuviers they are deep diving and mainly feed on squid. They are badly decomposed and in many cases partial animals – so it is going to be difficult to establish the cause of their deaths. We are still collecting samples – but it is a very sad situation that has happened."