A man who tried to murder a Dundee golfer in a crazed chainsaw attack in broad daylight has been jailed for eight years.
Joe Henry Brown, 45, previously admitted trying to kill Arthur Innes while he prepared to play golf at Caird Park on May 2 this year.
He assaulted Mr Innes, who was collecting golf clubs from his car, by repeatedly striking him on the head and body with the running chainsaw.
He also assaulted Andrew Hay by repeatedly punching him on the body, seizing him by the head and pushing him to the ground.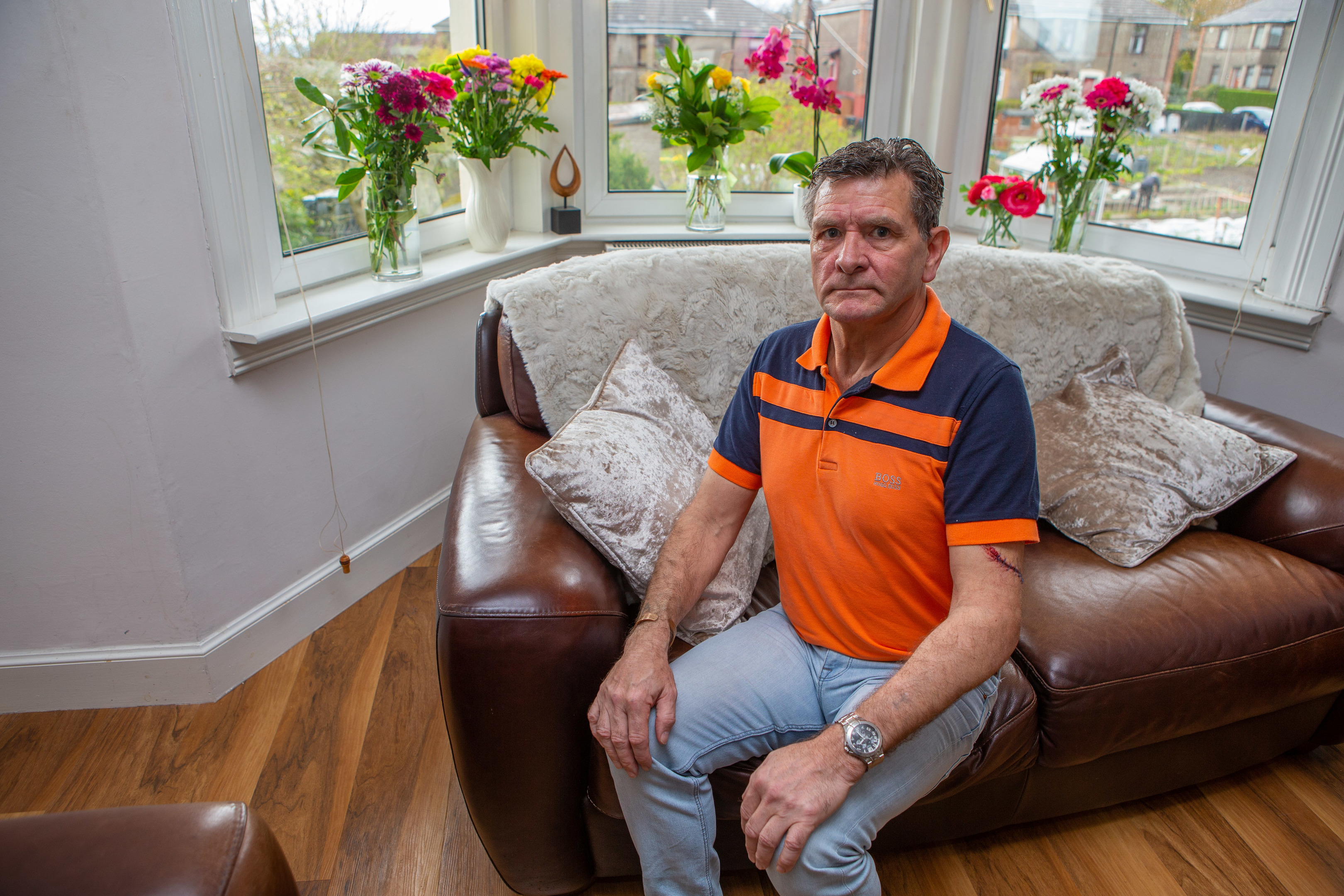 At Glasgow High Court today, Brown, a father-of-three, was handed eight years and three months in prison by Lord Matthews, who described the attack as "like something out of a horror film."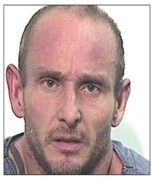 He said: "This was a dreadful offence.
"It must have been unimaginable for the complainers.
"I take on board the background.
"But it's clear you have issues with consumption of drugs.
"I am not going to take the chance that you may do this again."
A defence agent acting on behalf of Brown had asked for leniency stating the attack was committed under "unusual circumstances."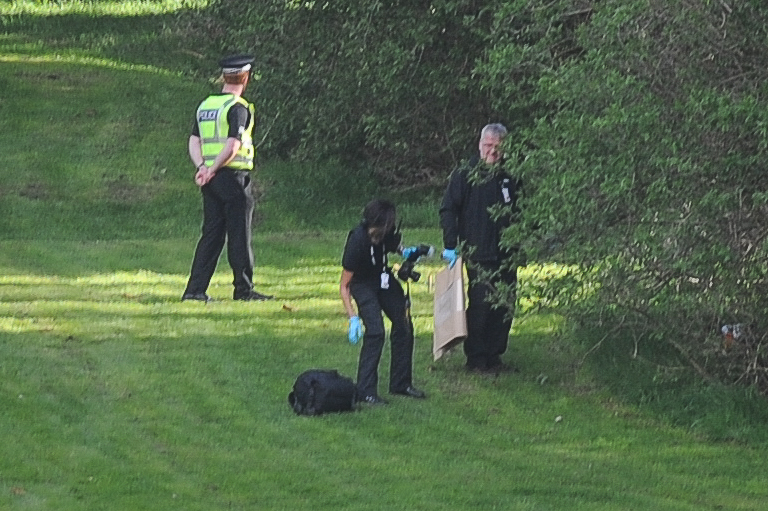 He said: "Things in Mr Brown's life had started to go wrong.
"The strain and pressure became too much for him and he turned to drugs, in particular cocaine.
"The drugs had affected him so badly that he became paranoid."
Brown, who previously ran a successful business, was according to a number of witnesses "topless, shoeless, and shouting and swearing" as he approached Mr Innes and two others on the golf course holding a chainsaw.
His eyes were said to be "bulging out of his head" and he appeared to be heavily under the influence of drugs. He then ran towards Mr Innes and struck him with the machine.
The attack caused a two-inch cut on Mr Innes' upper arm which has left him with a "significant scar"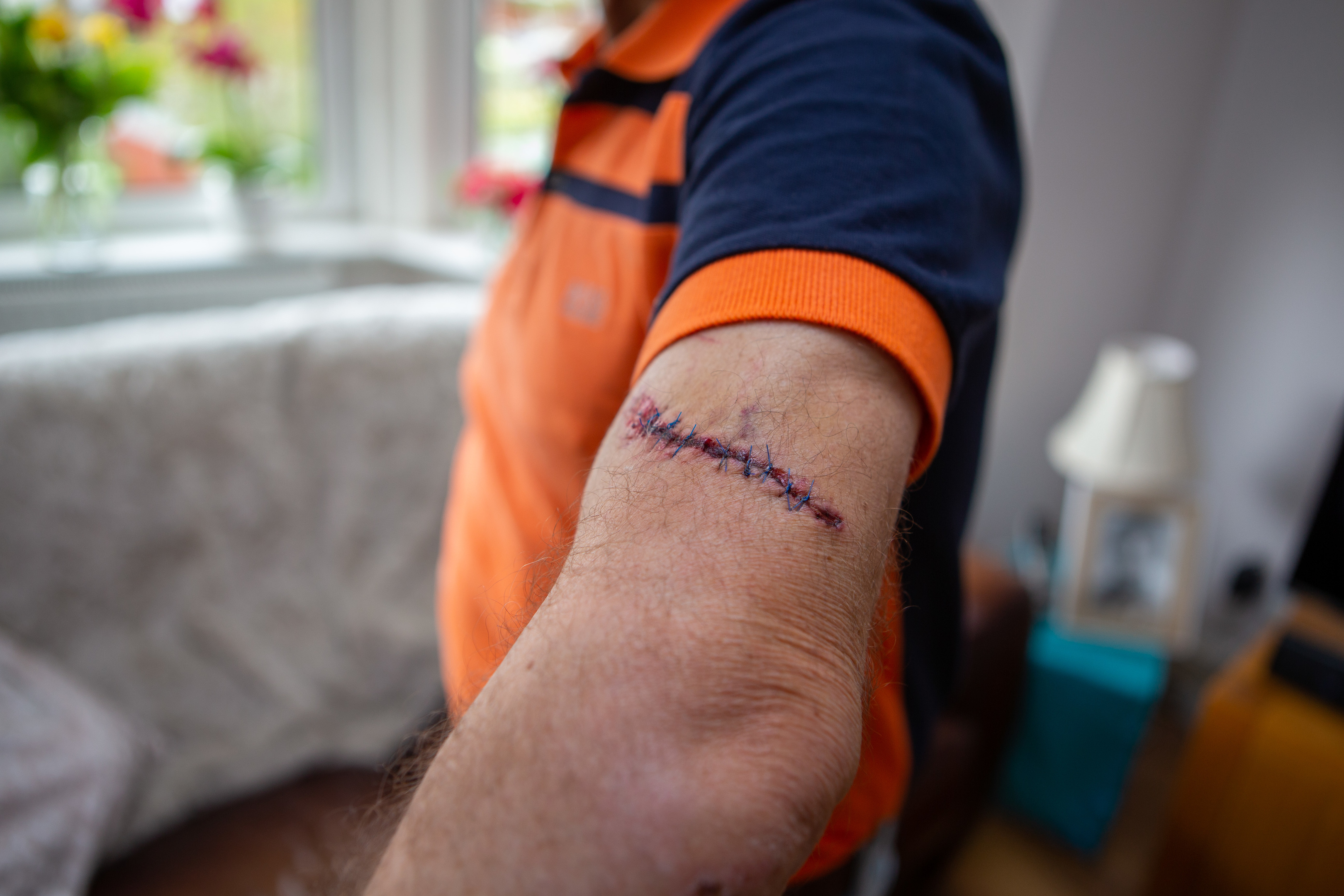 After the attack, a driver on the nearby Kingsway had to take evasive action to avoid hitting Brown.
The defence agent added: "It's perhaps credit to him – and this is the only credit – that he quickly came to his senses and he immediately regretted what he had done.
"Mr Brown fully understands and accepts that it is luck more than anything that the complainer was not more seriously injured had the attack continued.
"He had approached other persons seeking help and asked if the victims were OK.
"He quickly showed remorse. He quickly came to his senses and realised the enormity of it. He has shown considerable empathy."
Brown will also be subject to three years extended sentence.
Lord Matthews also sentenced Brown to three sentences of eight months each for the assault on Mr Hay, threatening behaviour, and growing cannabis in his property.
He was given a further 12 months for supplying cannabis. All sentences will run concurrently.
He was admonished on two additional drugs charges.