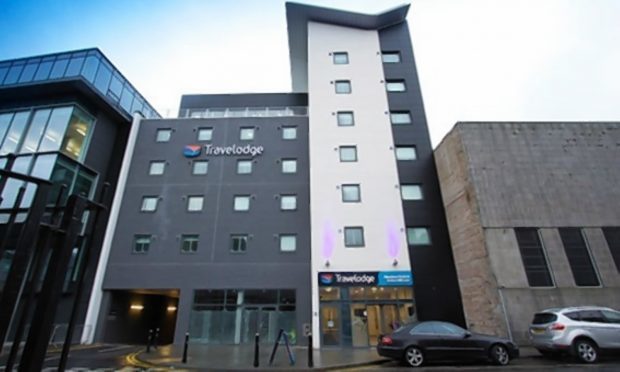 Cage dives with the Loch Ness Monster and afternoon tea with the Queen and Duke of Edinburgh are just some of the bizarre requests a hotel chain has received.
Travelodge has released some of its more unusual requests – from pranks to downright strange – that it has received over the past 12 months across its UK branches.
There are 44 hotels across Scotland, with seven in the north and north-east.
And while staff are on hand to deal with the usual requests for extra towels or an iron, they were also inundated with questions that would not be out of place in Fawlty Towers.
Guests at the Aberdeen Central branch asked staff if they could be booked in for afternoon tea with the Queen and Prince Philip at Balmoral Castle.
And colleagues in the nearby Justice Mill site were asked if they could reserve an entire train carriage for one guest travelling to London, to allow them to rehearse a presentation in peace.
Meanwhile, some intrepid Loch Ness Monster hunters were keen to find out what time the cage dives were at the Inverness city centre hotel.
In Fort William, staff were asked by jet-set jokers what the longitude and latitude of the hotel was so they could land their helicopter there.
Elsewhere in Scotland, staff at the Stirling branch were asked if they could turn the rain off and their colleagues at Edinburgh Airport had to refuse to move a customer closer to the runway so they did not miss their flight.
Shakila Ahmed, spokeswoman for the chain,  said: "Where possible, the teams will go above and beyond to help customers.
"They do like a good challenge. However there are some requests that they cannot help with, such as: arranging dancing dolphins at Land's End, for it to snow and to ensure all traffic lights are green for a business executive so that he gets to his meeting on time."
Here are some of the more bizarre guest requests in the north and north-east over the past 12 months.
Can you reserve a whole train carriage for me as I have an important presentation and I need to rehearse on my journey from Aberdeen to London? (Aberdeen Central Justice Mill Lane)
Will you be our wedding photographer? Ours cancelled this morning (Aberdeen Central)
Can you make sure the birds sing tomorrow morning? I like to wake up to bird song (Aberdeen Central Justice Mill Lane)
Will you come to my grandma's birthday with me? (Aberdeen Airport)
What time are the cage dives to see the Loch Ness Monster? (Inverness City Centre)
Can you make sure it is a full moon this evening? I want to propose to my girlfriend under the full moonlight (Inverness)
Can you drive to Oban for me and pick up my passport? I forget it and have a flight to catch (Inverness Fairways)
Can I help you cook breakfast tomorrow? I love cooking (Inverness City Centre)
What is the altitude and longitude of the hotel? We are arriving by helicopter (Fort William)