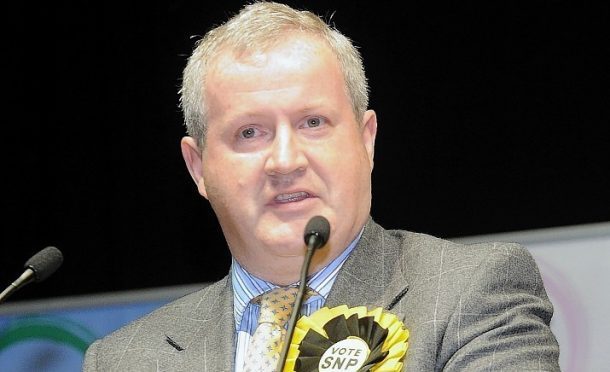 SNP Westminster Leader Ian Blackford has complained Gibraltar was briefed on the Brexit divorce deal before the devolved administrations – accusing the prime minister of "disrespect in the extreme".
The Highland MP raised a point of order in the Commons yesterday while Cabinet discussed the draft withdrawal agreement.
His intervention came as SNP ministers issued fresh calls for Scotland to be given the "same opportunity" as Northern Ireland to stay in the EU single market after Brexit.
First Minister Nicola Sturgeon warned that without such an arrangement being in place, Scotland would be left competing for investment with a country which was effectively still part of the trading bloc.
Mr Blackford made a similar point at a Prime Minister's Questions dominated by Brexit.
He told Theresa May if there was a deal to protect the economy in Northern Ireland, the same should be offered to Scotland.
The Ross, Skye and Lochaber MP rushed to the Commons to raise the Gibraltar issue as other members insisted the prime minister must come to the House with an update before the close of play.
He said: "This is most serious. We have been made aware that the government of Gibraltar has been briefed as to what is in the Withdrawal Agreement.
"We hear from the UK Government about the respect that must be shown to the devolved institutions, that they are partners together.
"But as I speak at the moment, the administration in Edinburgh, the Scottish Government, have not been informed as to what is in the arrangement.
"The disrespect that has been shown to the House and the prime minister not taking the opportunity which is afforded her to update the House is disrespectful to this place and the people of the UK in the extreme."
The Press and Journal understands Mrs May was due to speak to the heads of the devolved administrations after Cabinet.