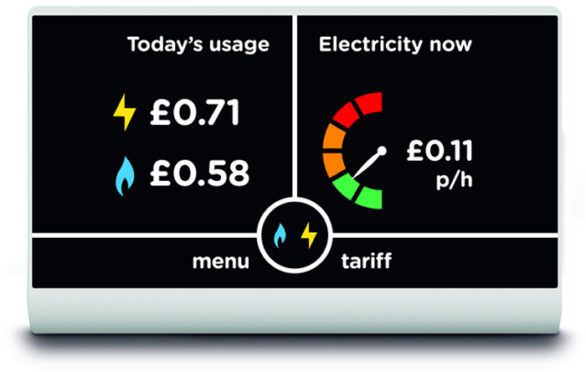 The smart meter rollout will be vital in ensuring we have an energy system that is cleaner, greener and fit for the future.
Across Great Britain, the smart meter revolution is gathering pace with hundreds of thousands of the new digital meters being installed each month.
Since the beginning of the national rollout, more than 12 million smart meters have been installed in homes and small businesses across the country and people are using the new tech to make more informed decisions about how much energy they are using.
Smart meters play a crucial role in working towards Government's climate change objectives, by paving the way for a cleaner energy system that's fit for the demands of the 21st century. Upgrading our analogue energy system to a smarter infrastructure will ensure the country is well-placed to deliver the power we need and to keep the lights on as we move towards increased electricity demands.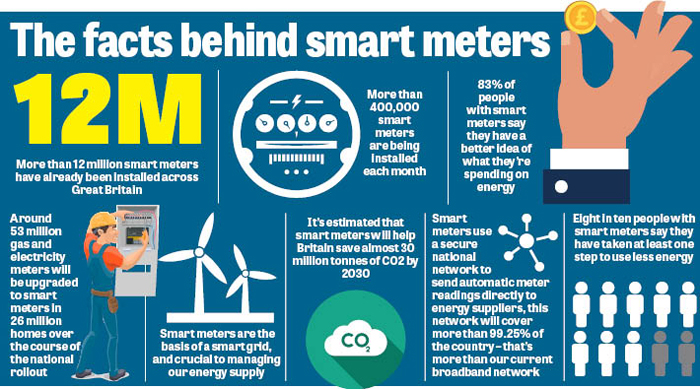 Just like the traditional electricity and gas meters that have been around for years, smart meters record the energy we're using at any given time. But what's really smart is they send that information straight to our energy providers via a secure national smart meter network, which covers over 99.25% of the country. This eliminates meter readings, estimated billing and always ensures an accurate bill.
They also come with an in-home display which shows your near real-time energy reading, helping you to identify the areas you could reduce your consumption and save money on your bills – a recent survey has shown that eight in ten (81 per cent) people with smart meters say they have taken at least one step to use less energy.
But the real value of the energy infrastructure upgrade that smart meters bring is far bigger than even personal savings.
As coal-fired power stations begin to close and more green, renewable energy sources like wind farms and solar power arrive, the flow of power into the national grid is shifting to one that's both cleaner and more sustainable for our country.
Smart meters are the basis for a smarter grid, allowing suppliers to monitor our country's near real-time energy consumption so they can manage supply and demand, and help to facilitate further environmental innovations in the energy sector.
Around 400,000 smart meters are being installed every month to homes across the country at no extra cost as part of the national rollout. In return, if everyone in Great Britain got a smart meter, we could save enough energy to power every home in Aberdeen, Cardiff and Manchester for a year.
Smart meters help get the balance right, so we can carry on enjoying electricity at the flick of a switch.
Sources: Department for Business, Energy and Industrial Strategy, Smart Meters Quarterly Report, June 2018
Smart Energy GB, Smart Energy Outlook, October 2018

Smart Energy GB is the government backed organisation tasked with informing Great Britain about the benefits of the smart meter rollout.