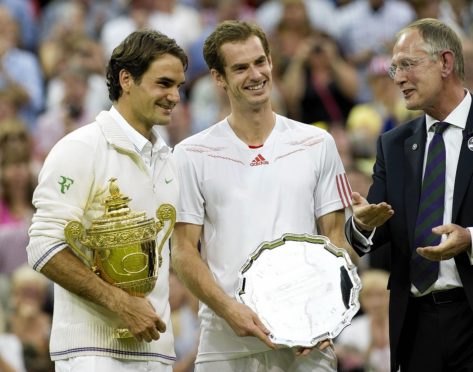 The setting was Craiglockhart in Edinburgh when I first met Andy Murray back in 2001.
He was already a burgeoning tennis talent on the junior circuit, but at 14, one wondered whether he would enjoy similar success after moving up to the seniors.
There need not have been any concerns on that score. Eighteen years later, as he announced his imminent retirement from the sport, he has three Grand Slam titles, two Olympic golds and world No 1 status on his cv.
It has been a Herculean journey from Dunblane, via Spain, on his journey to the summit of his pursuit.
Yet nobody who has followed Murray's progress since he burst into the limelight will be surprised at the litany of exploits which have marked him out, in many people's eyes, as the greatest-ever Scottish sports star.
Back in 2001, he was practicing away from the flashbulbs, with the same single-minded dedication to be the best he could be that has characterised his career.
When we met up with the teenager and his mother, Judy, it was just days after the 9/11 atrocity that claimed the lives of almost 3,000 people in the United States.
Understandably in the circumstances, Judy was apprehensive about her son preparing to fly over to the US to continue his punishing schedule, but he grunted a quick response: "I'm going, Mum. I've got work to do."
Even at that stage, he had shown a cussed streak, a thrawn refusal to go with the flow. He was offered a trial with Rangers, but despite being a talented Hibs-supporting footballer, tennis – and boxing – were his passions.
And, ever since he thrilled the spectators at Wimbledon as an 18-year-old wildcard in 2005 – when he took leading seed David Nalbandian to five sets while Sir Sean Connery watched from the sidelines – his word has been his bond.
Nalbandian said afterwards: "He lost because of physical problems, but he has plenty of time to work on his fitness."
If it was a call to arms, it succeeded with a vengeance. Murray said later: "I knew that, if I wanted to be the best, I would have to work incredibly hard. I was 100% happy to do that."
The results propelled him into a different sphere from any other British tennis player. He arrived with the game at a low ebb and performed a wholesale transformation by the sheer force of his personality.
Just consider the litany of exploits which he achieved since he triumphed at Wimbledon in 2013 and the nation ground to a halt.
He spearheaded Britain's victory in the Davis Cup in 2015, where he and his brother Jamie took on all-comers and sent them packing with a blend of brotherly love and sheer bloody-mindedness.
It was also joyous to behold him surging to glory in 2016, whether winning again at Wimbledon, or carrying the flag at the Rio Olympics, as the prelude to sweeping all before him in Brazil and collecting another gold medal.
Murray has never been a smooth-talking schmoozer. He can be stubborn and has occasionally punished himself unduly for minor mistakes.
But that very rage and driven desire for perfection transformed him into a sporting immortal, somebody who spoke out about issues such as equal rights and pay for women and his memories of the awful Dunblane Massacre in 1997.
And, throughout all the Grand Slam triumphs and twice winning the Sports Personality of the Year, his feet stayed firmly on the ground.
Just consider his response to having a Ferrari. Others might have loved the idea of swaggering around in such a swanky vehicle. But not him.
Instead, he said: "I had to pay an incredible amount to get insured and, after a couple of weeks of driving it around, I realised it wasn't my style.
"I'm not flash by any means, but a bright red Ferrari is a definite head-turner and I hated that.
"It was also incredibly impractical, particularly when it came to finding space for a friend or for my tennis bag, so I decided to sell it after a few months."
With this man, all that mattered was the va-va-voom on court. He might be departing, but his place in the pantheon is assured.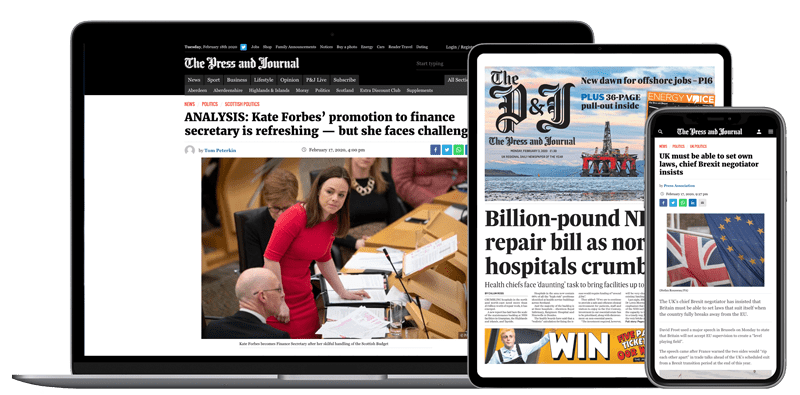 Help support quality local journalism … become a digital subscriber to The Press and Journal
For as little as £5.99 a month you can access all of our content, including Premium articles.
Subscribe