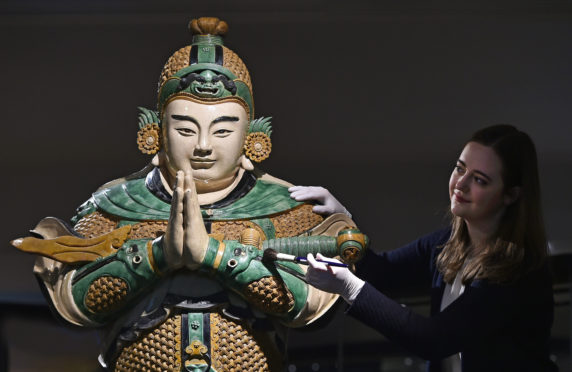 The 15-year renovation of the National Museum of Scotland finally comes to an end on Friday with the opening of three new galleries.
The Edinburgh attraction, the most popular draw for tourists outside of London, has undergone an £80 million transformation.
Through the restoration, it's hoped generations to come will learn about the country's rich heritage and cultures and peoples around the world.
Museum bosses say the work of the past decade-and-a-half has enabled them to create vibrant new public spaces and reveal far more of the spectacular national collections than have ever been on display before.
Over 1,300 objects have been selected for the final three galleries, 40% of which will be seen for the first time in generations.
A key new attraction will be the Ancient Egypt Rediscovered exhibition, whose opening coincides with the 200th anniversary of the first Egyptian objects entering the museum's collections.
Exploring East Asia, meanwhile, examines the cultures of China, Japan and Korea and showcases their diverse traditions, peoples and histories.
Chairman of the National Museums of Scotland, Bruce Minto, said: "This is a truly historic moment in the life of a great museum.
"The transformation of this iconic Victorian building on time and on budget is an achievement of which the nation can be rightly proud.
"Our outstanding collections help us to tell a vast range of diverse and fascinating stories from across the globe highlighting the many Scots involved in invention, innovation and discovery.
"These stories have engaged our many supporters who have given generously to help us achieve our ambitions and to whom I am extremely grateful."
Director of the National Museums of Scotland Dr Gordon Rintoul added:  "Over the past 15 years we have worked tirelessly to transform this wonderful building, to rediscover our extensive and outstanding collections and to create fresh and inspirational visitor experiences."
The final £3.6 million phase of the project has been funded by The National Lottery Heritage Fund, The Wolfson Foundation, the Sir James Miller Edinburgh Trust, the Garfield Weston Foundation, The Negaunee Foundation and a generous community of trusts and individual donors.
Acting head of The National Lottery Heritage Fund in Scotland, Riona McMorrow, said: "The National Lottery Heritage Fund is very proud to have been a partner in helping make this happen and looks forward to the museum inspiring generations to come."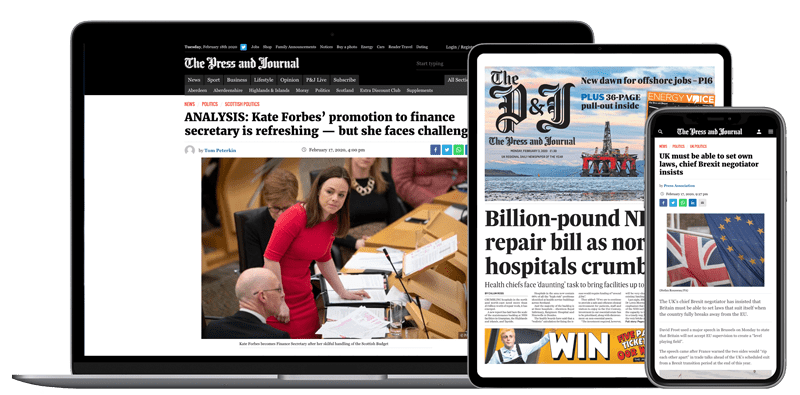 Help support quality local journalism … become a digital subscriber to The Press and Journal
For as little as £5.99 a month you can access all of our content, including Premium articles.
Subscribe