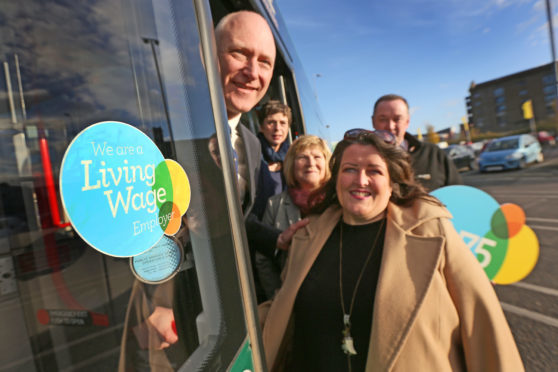 Half of Dundee's employees could soon be paid at least £9 per hour as the city becomes the first in the UK to take up radical measures tackling low pay.
An alliance of prominent local employers today launches an action plan setting out how they will work together on "Making Dundee a Living Wage City", in partnership with Living Wage Scotland.
It means the city is the first in the country to adopt a new, local approach to driving uptake of the real Living Wage by local businesses.
A quarter of the city's employees are currently paid a minimum of £9 per hour —dubbed the real Living Wage — but the group intends to double this within the next three years.
The rate, set by the Living Wage Foundation charity based on what it believes people need to live in the UK, is significantly higher than the UK Government minimum of £7.83 per hour, with this rate lower still for those under-25.
More than 50 Dundee employers have already voluntarily committed to ensure all their staff and subcontracted staff receive a real Living Wage, as reported in The Courier.
The move is being orchestrated by major local employers such as DC Thomson, Dundee City Council, Dundee Voluntary Action, Dundee & Angus College, Xplore Dundee and Dundee & Angus Chamber of Commerce.
Peter Kelly, director of the Poverty Alliance, who host Living Wage Scotland, hailed the move as a milestone in Scotland's battle against low pay.
He said: "The commitment of this alliance of employers to the people of Dundee is hugely exciting.
"We look forward to working with them on making Dundee a Living Wage city.
"We want to see towns and cities in Scotland work with us to put an end to low pay, and this is the first step on that journey."
Dundee contains some of the most deprived areas in Scotland and has one of the worst rates of child poverty with more than 8,000 children – or 28% — growing up below the poverty line.
At 64.1%, it also has the second lowest employment rate of any city in Britain, just behind Blackburn.
One of the city's biggest employers Michelin is also due to shut next year with the loss of all 845 jobs.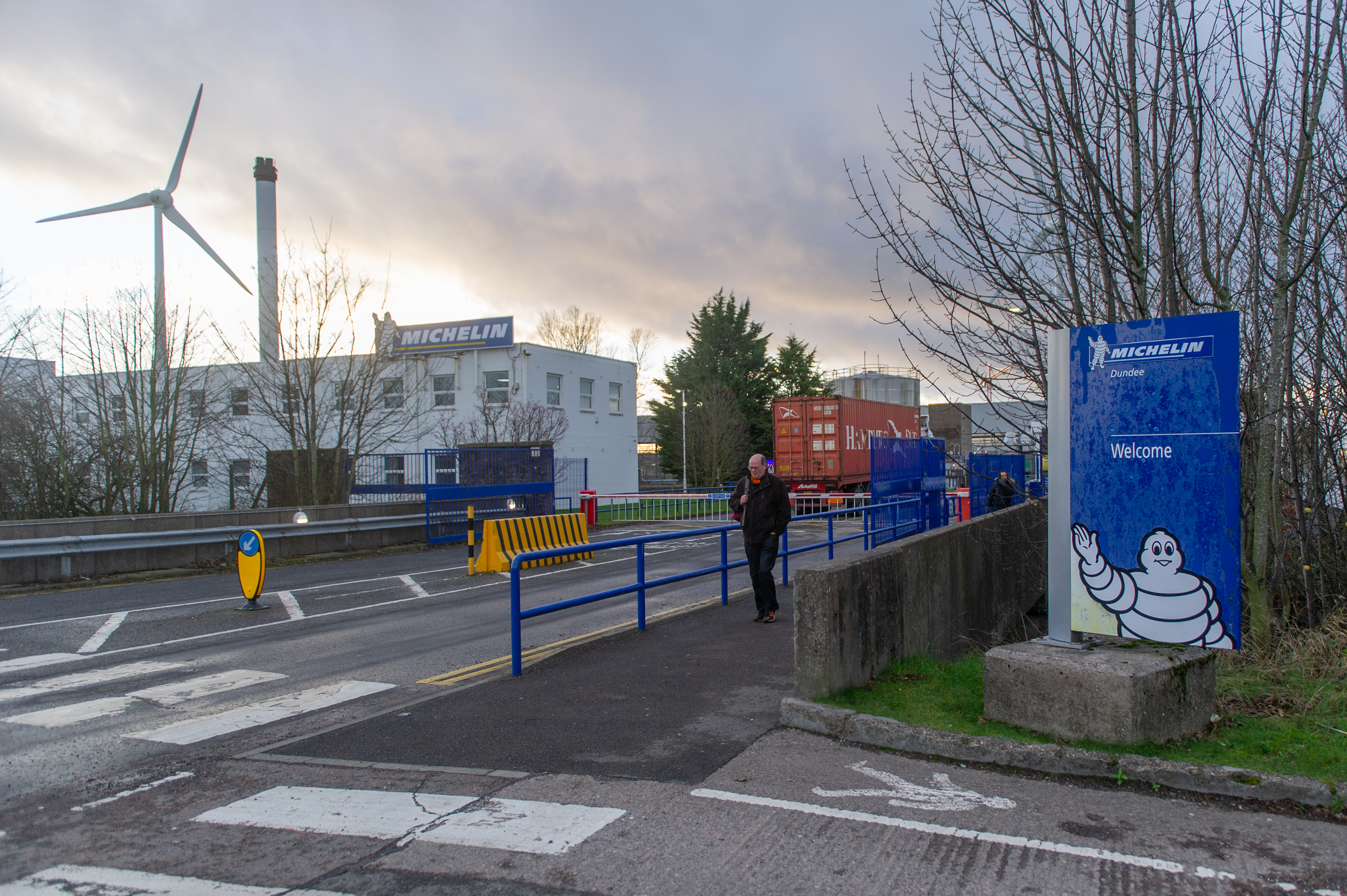 Those behind the new alliance expect to see a knock-on effect of the increased income, leading to a local economic boost.
Ellis Watson, executive chairman of DC Thomson Media and chairman of Tay Cities Enterprise Executive, said the company has seen first-hand the difference the wage has made to people's lives.
He added: "Businesses only thrive when those that work for them and buy from them are prospering too."
Clare Goff, Living Wage Places Project Manager at the Living Wage Foundation said: "Major employers within Dundee are working together to improve the lives of citizens and boost the local economy by making a real Living Wage the norm.
"The Living Wage Foundation has launched the 'Making Living Wage Places' scheme to recognise groups of local 'anchor' institutions which not only pay the Living Wage to their employers and contractors, but which also seek to use their power and influence to spread Living Wage accreditation through their local area."
Lynn Anderson, Living Wage Places National Coordinator at Living Wage Scotland said the action plan should see "thousands of workers in Dundee benefit from pay increases".
John Alexander, leader of Dundee City Council said: "In Dundee we are incredibly proud to be championing the real Living Wage and implementing this new approach to encourage more local businesses to pay the real Living Wage."