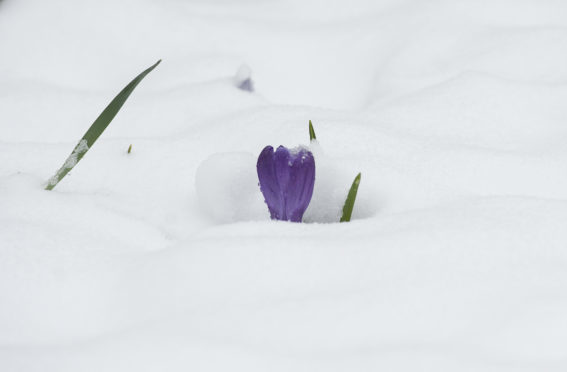 Motorists are being urged to be prepared and stay cautious with the return of a freezing wintry snap across Scotland today.
The Met Office has issued a yellow weather warning for snow, which is expected to blanket large swathes of the country.
As much as four inches is expected to fall between this morning and 9pm, causing widespread disruption across the road network. However, rain and slush are more likely over lower areas of the country.
Forecasters initially thought the bad weather would just affect England, but updated their prediction last night to cover the Great Glen – stretching up to Inverness and across most parts of the north-east.
A Met Office forecaster said: "A developing area of low pressure will bring snow in places across the far north of England and parts of Scotland on Saturday.
"Snow will mostly turn to rain over England during the morning and probably close to the border but will last for longer over other parts of Scotland. "
"A mix of rain and snow is likely at lower levels, with no more than a transient slushy covering on roads below about 300-600ft – as, for example, in much of the Central Lowlands.
"Around 1-3in of snow is more likely above 600-900ft elevation, with perhaps 4in above 1,300ft."
A police spokesman said: "If you are travelling you should ensure you and your vehicle are adequately prepared for the conditions.
"Make sure you have sufficient fuel and supplies such as warm clothing, food and water in the event that you are delayed for several hours.
"Charge your mobile phone and plan your route as well as alternative routes."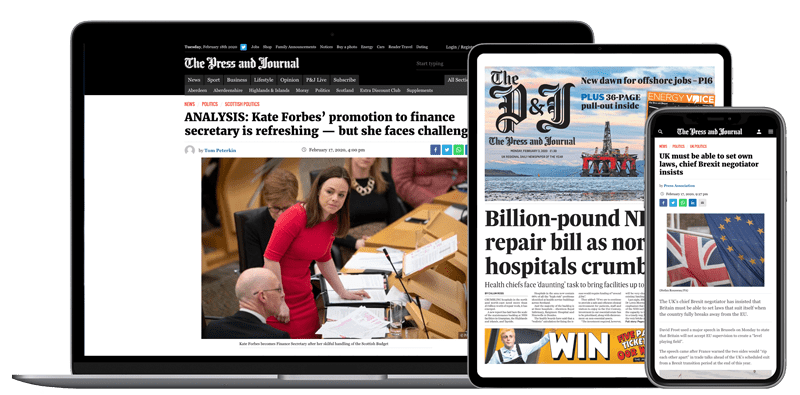 Help support quality local journalism … become a digital subscriber to The Press and Journal
For as little as £5.99 a month you can access all of our content, including Premium articles.
Subscribe