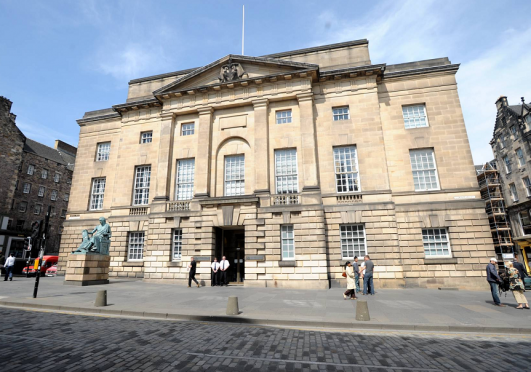 A convicted blackmailer was jailed for four years yesterday after subjecting an unconscious man to a degrading rape ordeal.
Joshua Hunter, who previously posed as a young woman online to entrap men and a schoolboy, was found to have footage of himself raping the victim on his phone.
A judge told Hunter: "At the time of the offence your victim, whom you had befriended the previous evening, was asleep and intoxicated."
Lord Pentland said that Hunter must have been aware that the man was unconscious and incapable of consenting.
The judge said that information from the victim revealed that the crime has had "devastating and lasting effects on him".
Lord Pentland also ordered that Hunter should be kept under supervision and monitored for a further two-year period.
Hunter, 24, carried out the sexual assault after taking his victim home early on Christmas Day 2015.
The victim – who was about Hunter's age – was drinking in pubs in Inverness on Christmas Eve and met a friend who was with Hunter.
He later shared a taxi to Hunter's then address in the city's Oldtown Road but had no memory of it.
The High Court in Edinburgh heard the man remembered a naked male crotch being near his head but then passed out and later recalled dressing and looking for his phone.
Advocate depute Derick Nelson said: "He spent the rest of Christmas Day in his room, worrying about what happened the previous night."
On Boxing Day a group of women friends were out in Inverness socialising when one showed the others footage of Hunter's sexual activity with the man.
One of the women sent the victim a message asking what had happened between them and, when he said they only shared a taxi, she told him of the video. The man called the police after Hunter did not agree to delete the footage.
Hunter's home was searched by officers who recovered his iPhone which contained the footage of him carrying out a sex act on his victim as he slept.
In court last month, Hunter admitted assaulting and raping the man while he was intoxicated by alcohol, asleep and incapable of giving or withholding consent.