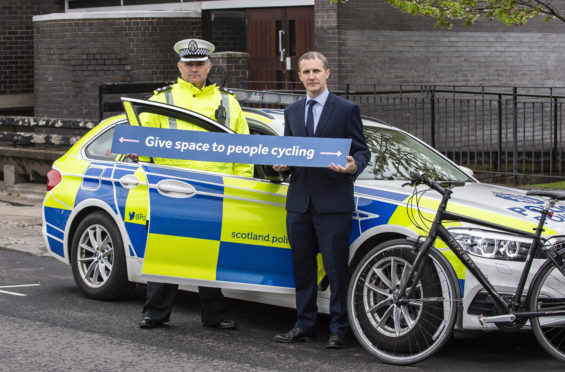 Motorists are being warned that they are breaking the law if they drive too close to cyclists on the road.
National body Cycling Scotland has launched a month long campaign telling drivers that "close passing" someone on a bicycle can land them with three points on their licence.
It follows research by the charity conducted earlier this year which found that three-quarters of road users were unaware of the potential punishments.
As well as the penalty points, those caught can be charged under careless driving laws and can be fined £100 and receive a criminal conviction.
Cycling Scotland chief executive Keith Irving said: "Whether cycling or driving, we're all just trying to get from A to B and most people do so with consideration for other road users.
"Unfortunately, there are also some who don't.
"People who cycle regularly are likely to experience a "very scary" close pass incident every couple of days and cycling casualties are increasing, in line with cycling's growing popularity.
"Every week in Scotland, at least three people cycling suffer serious, potentially life-changing injuries, usually from a collision with a vehicle."
The campaign, which is being rolled out today, shows an undercover police officer cycling with a secret camera on the handlebars.
Every time they are passed too closely, they radio to colleagues further up the road, who pull the driver over.
The driver is then shown a giant mat illustrating the correct minimum passing distance, which is usually defined as 5ft (1.5m).
Inspector Andrew Thomson said: "Keeping all road users safe is a key priority for us and this campaign highlights that cyclists are vulnerable when being passed by vehicles too closely.
"Driving too close and not allowing sufficient cycle space when passing is an example of careless driving, and the minimum penalty for this is three penalty points and a £100 fine.
"Officers will be working hard to raise awareness of this offence and encourage all road users to use the roads with respect for others."
Transport Secretary Michael Matheson said: "Driving too close to a cyclist can put lives at risk.
"This joint campaign between Cycling Scotland and Police Scotland will help raise awareness of the importance of safe passing distances and remind drivers of the action that the police will take if cyclists are put at risk."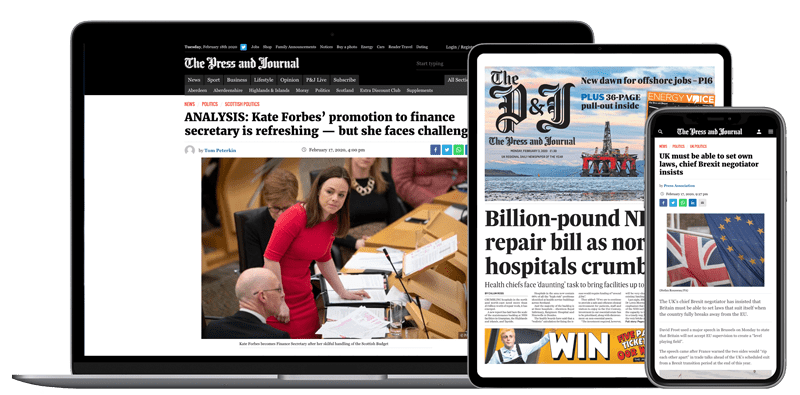 Help support quality local journalism … become a digital subscriber to The Press and Journal
For as little as £5.99 a month you can access all of our content, including Premium articles.
Subscribe