A wildlife investigator has claimed that the numbers of reported crimes against protected birds in Scotland are merely the "tip of an iceberg".
New figures reveal that in the last ten years, there have been 124 incidents in the north-east relating to section one of the Wildlife and Countryside Act.
The section targets people who intentionally kills or injure any wild bird or takes any wild bird or their eggs.
And the figures show the north-east has seen a higher number of such incidents than any other region in Scotland, followed by the Highlands and Islands where police recorded 64 incidents.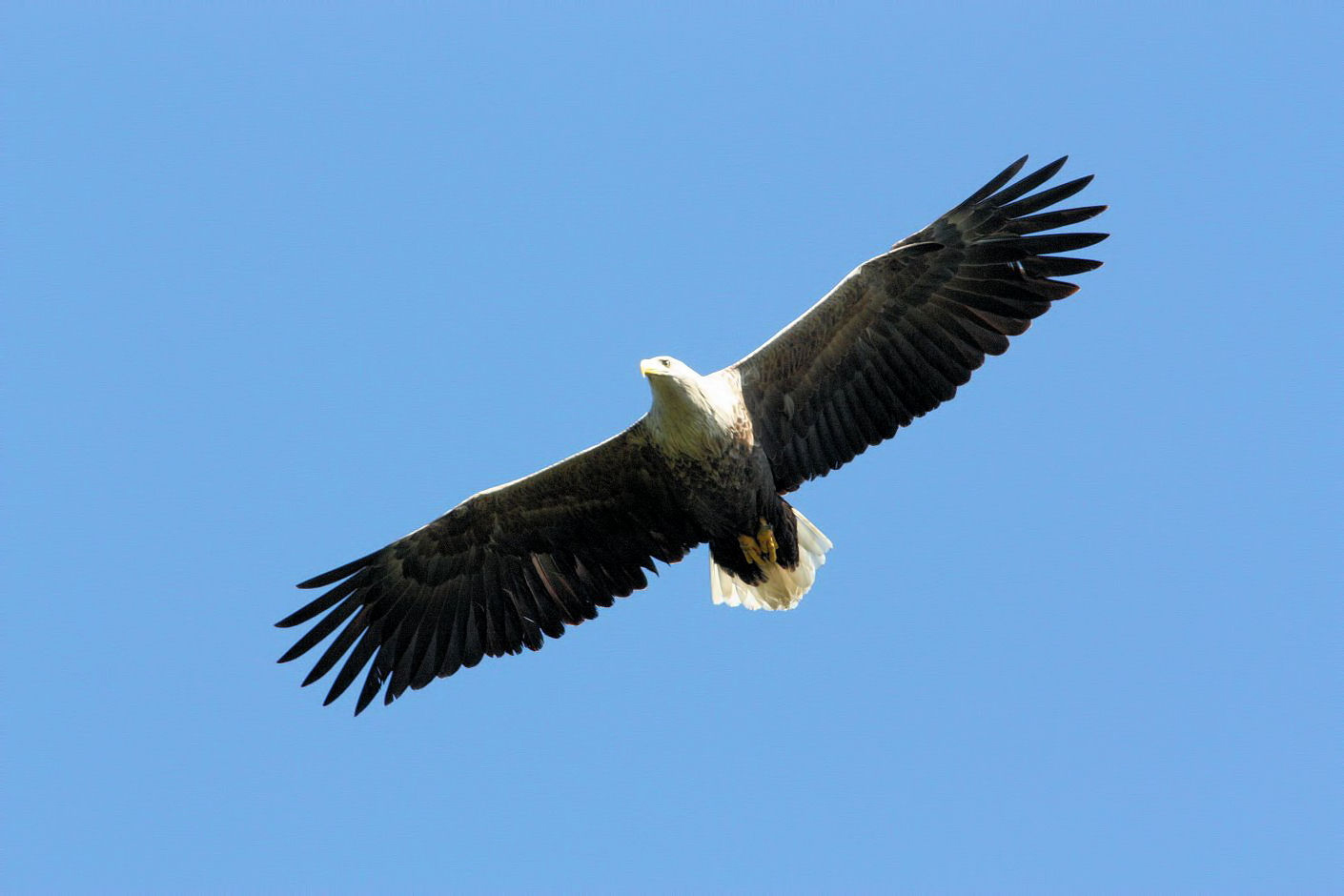 But Ian Thomson, head of investigations at RSPB Scotland, said the figures should be taken "with a bucket of salt".
He said: "The number of wildlife crimes against birds across Scotland will truly be far higher than the figures suggest.
"The numbers are only the tip of the iceberg – and we don't know how big the actual iceberg actually is.
"Nature is often treated with an 'out of sign out of mind approach' and it is the number of incidents not recorded by police that are the truly problem – the ones there aren't any witnesses to."
While wildlife crime is "rarely" brought to the courts, the RSPB hope recent cases will lead to increased punishments for those who do harm wild birds in Scotland.
The charity previously welcomed the conviction of Aberdeen oil executive Keith Riddoch, who accidentally shot a protected bird of prey in 2017.
Riddoch blasted the buzzard with a shotgun during a shoot on a Highland estate and was fined £500 for the crime.
And in 2015, in an almost unheard of sentencing, gamekeeper George Mutch was jailed for killing a rare bird and setting traps illegally to capture two others on an Aberdeenshire estate.
After video footage captured by the RSPB showed him killing a goshawk, he was sentenced to four months behind bars.
Mr Thomson said: "Evidence makes clear that the crimes being recorded are a fraction of what is actually taking place, despite claims by some in the grouse moor industry that persecution of birds, particularly raptors, is falling.
"We are calling on the Scottish government to create robust legislation for shooting on grouse estates, as evidence shows that a huge amount of birds are affected at them."
A Scottish Government spokesperson said: "We have set up an independent group chaired by Professor Alan Werritty, who is conducting an in-depth review of how grouse moor management can be made sustainable and compliant with the law.
"Professor Werritty's group will report this summer and it would not be sensible to pre-empt the report by announcing a decision at this point."
Wildlife crime officer for North East division, PC Doug Darling, said: "We will always investigate crimes reported to us thoroughly and we work closely with partners locally and nationally who have a range of interest in the protection of wildlife and the environment.
"In recent years we have seen a decline in the number of incidents of raptor persecution which is positive.
"We also have a Neighbourhood Alert system which affords Police Scotland the opportunity to send e-mail messages relating to local crime trends, including wildlife crime, which conveys information and crime prevention advice quickly and effectively to a wide audience."
If anyone does wish to report a wildlife crime, or has any information which could help us bring offenders to justice, contact Police Scotland on 101, or report information anonymously via Crimestoppers on 0800 555 111.