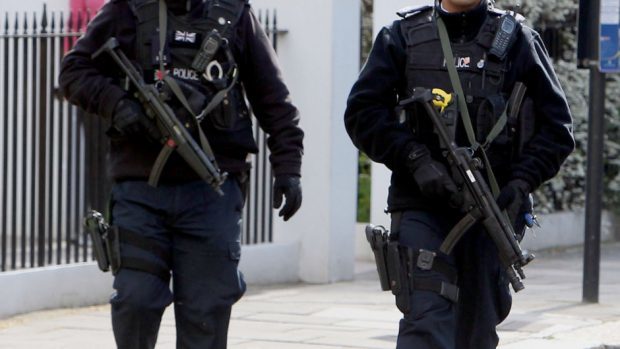 Armed police officers have attended more than 5,000 routine incidents – including car crashes and missing persons searches – in the past year.
New figures have shown that the teams have been called to 5,337 routine shouts – on top of the 5,140 specialist incidents.
It comes after Police Scotland determined last year that armed response officers should be deployed to a wider range of of incidents to deliver a "better service".
Their fast response, additional medical skills and equipment were deemed a valuable way of enhancing the protection of local communities and making better use of the section.
According to the figures, the teams attended 415 firearms incidents and 4,725 other specialist calls over the last year.
Chief Superintendent Matt Richards said: "Officers in armed response vehicles are highly trained police officers and have been deployed over the past year to 415 armed operations and several thousand incidents where their specialist skills are required, such as making safe weapons and deploying stinger.
"In addition to these duties, these officers are making valuable contributions by tracing missing and vulnerable people and are saving lives utilising the additional medical training and equipment they have.
"Because we can now deploy these officers to calls where there is a need for public protection or speed of response, the public are getting a better service and we are able to support colleagues in response and local policing who face considerable demands on a daily basis.
"The officers working in ARVs are highly trained and we must remember that first and foremost they are police officers who want to serve their local communities and keep people safe."
During routine incidents, officers permitted to carry firearms attend with a handgun and stun gun, as opposed to the rifles carried during specialist armed response call-outs.
In total, armed officers have assisted in 1,484 searches for missing people, 1,083 road incidents – including collisions and drink-driving. They have also helped deliver medical assistance 652 times.
John Finnie MSP, a former police officer, yesterday said: "I was delighted to see that recently published figures continued to show a decline in firearms offences in Scotland and, indeed, these figures are at a record low.
"The figures are a testament to the work that Police Scotland has done in making Scotland a safer place for us all.
"I have written to the chief constable to ensure that welcome announcement will form an integral part of what I've been assured is an ongoing assessment of Police Scotland's armed response requirements with hopefully no further roll-out of armed officers and ideally a reduction in the number of routinely armed officers on our streets."