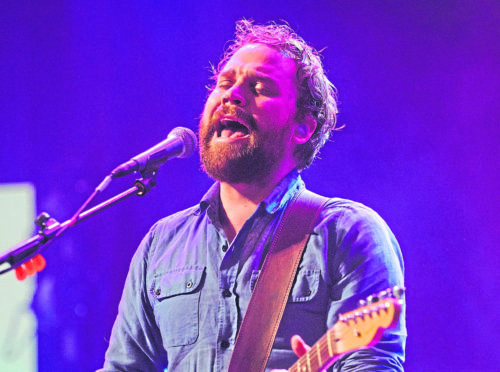 Fans have been paying tribute to Frightened Rabbit frontman Scott Hutchison on the first anniversary of his death today.
Scott took his own life last May after a long-running battle with depression, prompting an outpouring of grief in the Scottish music scene and around the world.
Earlier this week, the talented musician's family announced details of 'Tiny Changes', a new mental health charity set up in Scott's memory.
The name of the charity is inspired by a line from the song Heads Roll Off. The lyric has become a mantra for Frightened Rabbit fans working towards good causes in Scott's memory since his death.
His family hope the charity will continue "the positive impact that his art and music had on so many people".
His former band members posted a tribute to Scott on their Instagram page last night.
Midlothian MP Danielle Rowley also discussed Scott and the new charity in the House of Commons earlier this week.
I paid tribute to Scott Hutchison in Parliament, and praised his family for setting up mental health charity @TinyChanges3.

I also asked if we can have a parliamentary debate on young people's mental health – a growing issue that deserves more attention. #MakeTinyChanges pic.twitter.com/kqaPxG9qA1

— Danielle Rowley MP (@DaniRowley) May 9, 2019
Initially a solo project for vocalist and guitarist Scott, Frightened Rabbit later consisted of Scott's brother Grant Hutchison on drums, Billy Kennedy on guitar and bass, Andy Monaghan on guitar and keyboards and Simon Liddell on guitar.
Originally from Selkirk, they were based in Glasgow from 2004. Their first studio album, Sing the Greys, was recorded as a duo by the Hutchison brothers and released in 2006.
With the release of the critically-acclaimed The Midnight Organ Fight in 2008, the band shot to fame.
Fans pay tribute to Scott Hutchison one year on from his death