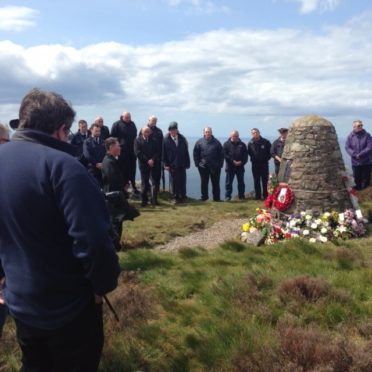 More than a 100 people gathered yesterday to remember those killed in the RAF's worst peacetime disaster.
A Chinook helicopter, travelling to Inverness from RAF Aldergrove near Belfast, crashed on the Mull of Kintyre.
All 25 passengers and four crew members died after the aircraft flew into a hillside in thick fog on the south-western peninsula.
Intelligence experts from MI5, the Royal Ulster Constabulary and the British Army were being transported to Fort George for a conference at the time.
More than 100 people – including families and emergency services personnel first on the scene decades ago – gathered at Southend Parish Church on Mull of Kintyre yesterday morning.
And about 50 people later visited the memorial cairn built at the crash site in honour of those who perished.
Reverend Stephen Fulcher, who led both services, said: "It has been an emotional day but very healing.
"The relatives appreciated the services, it has been important for them and us to mark this significant anniversary.
"It brings it very close to people who were involved.
"I very much appreciate how the people of Southend have pulled together to make the commemorations a very significant event.
"People have gone above and beyond to make things run smoothly and show support for the relatives of those who died in the crash.
"It has consolidated friendships built up between local people and families over 25 years."
The pilots were accused of gross negligence over the crash but a fresh review in 2011 found they should not have been blamed.
Last month the General Assembly of the Church of Scotland made a fresh call for the Ministry of Defence not to destroy any records relating to the crash.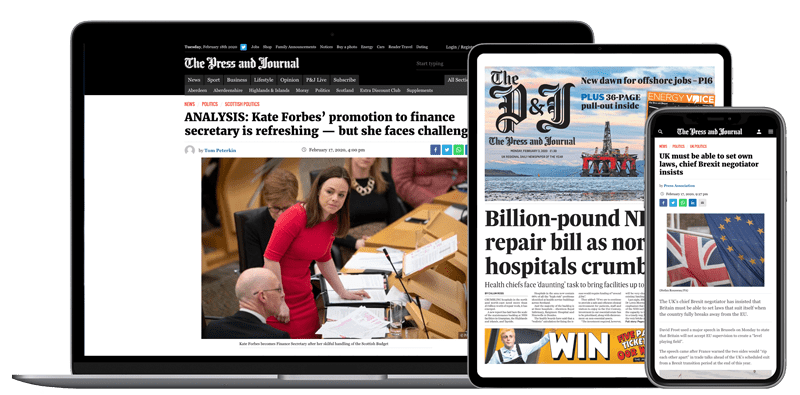 Help support quality local journalism … become a digital subscriber to The Press and Journal
For as little as £5.99 a month you can access all of our content, including Premium articles.
Subscribe