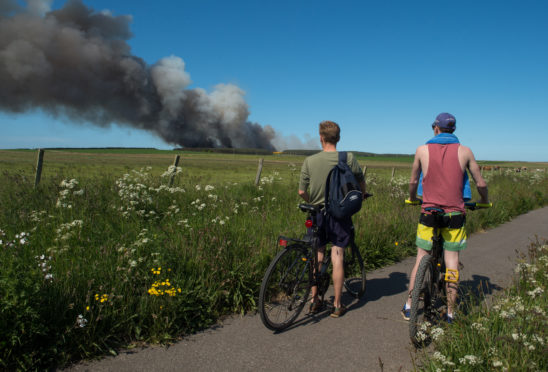 Fire chiefs have issued new advice on staying safe after it emerged that the number of grass and woodland fires quadrupled in Scotland last summer.
North and north-east crews had to tackle more than six blazes a day during June and July, with teams nationally facing more than 2,500 during the two months.
There was particular destruction across Moray and the Highlands earlier this summer with frequent blazes blighting large areas in both regions.
New fire service figures have revealed this marked a sharp rise in the number of incidents, with only around 600 recorded in the same period in 2017.
Firefighters have now issued new guidance on how the public can help avoid the "devastation" which wildfires often bring to communities, farmland and wildlife.
Assistant chief officer of the Scottish Fire and Rescue Service, Ross Haggart said: "We have seen already this year the massive impact a large fire in the open can have.
"Huge swathes of land can be left ravaged by these fires, which can spread easily through high winds.
"It is crucial that people act safely and responsibly in rural environments and follow the countryside code.
"Just one heat source, such as a campfire ember, can cause it to ignite – and, if the wind changes direction, even the smallest fire can spread uncontrollably and devastate entire hillsides.
"People can help us by making sure they dispose of litter and smoking materials carefully while in rural areas."
The figures also highlight an increase in the number of deliberate fires.
Last summer, crews were called to more than 500 incidents where property including buildings and vehicles were set ablaze on purpose.
And the number of  deliberate "secondary" fires – covering items such as rubbish, grass and derelict properties – nearly doubled from 1,700 to 3,200.
Mr Haggart added: "Ultimately, I would urge our communities to support our aim of reducing deliberate fires.
"These incidents put lives, property and the environment at risk.  They can also delay firefighters in getting to a real emergency such as a house fire where every minute counts.
"Firefighters will be there to respond when called upon, but please think twice before deliberately starting a fire."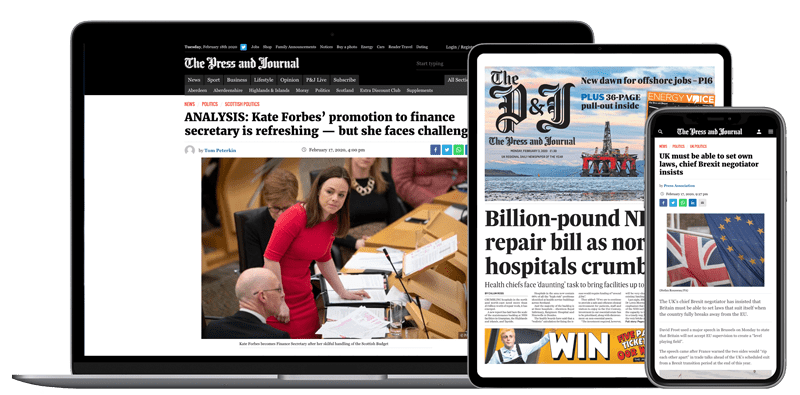 Help support quality local journalism … become a digital subscriber to The Press and Journal
For as little as £5.99 a month you can access all of our content, including Premium articles.
Subscribe