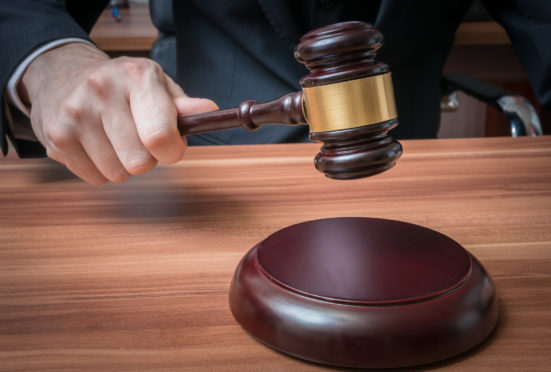 Courts across the north and north-east are facing "significant" delays and increased costs with thousands of people failing to turn up for their cases every year.
Since 2015 officials have granted more than 10,000 arrest warrants to track down people who have not appeared in the dock – at a rate of more than 10 per day.
New figures revealed by The Press And Journal have shown that almost half of these were generated at Aberdeen Sheriff Court, and around one-quarter in Inverness.
High numbers were also reported at Elgin and Peterhead with approximately one per working day last year.
Shadow justice secretary Liam Kerr last night said attempts must be made to target the people "deliberately wasting everyone's time" by ignoring their court dates.
The North East MSP said: "This is an incredible waste of time and resources when our justice system can ill-afford it.
"Every time someone fails to turn up, there is a whole process to be gone through that eats up hours and costs money.
"I am certain that our hard-pressed police officers have better things to do than follow up 10 arrest warrants a day.
"We need to examine the reasons why people are failing to appear and offer solutions where appropriate."
The Scottish Courts and Tribunals Service (SCTS) said it has been working with organisations "across the justice system" on the matter since 2017.
Debbie Wilson, convener of the Law Society of Scotland's criminal law committee, said this could include giving people scheduled to appear in the dock more information about their case.
She said: "There are various reasons why people do not appear when they are due in court and this is an issue which could potentially be addressed with improved and greater use of technology.
"This might include a modern case management process allowing people to keep a closer track of the cases they are involved in and when they are due to appear in court, with the use of smartphones."
Scotland's most senior judge, the Lord President, is expected to publish new proposals for case management later this year.
A spokesman for SCTS said: "(This) will support extensive pilots being undertaken across three sheriff court locations, as a precursor to any national roll-out."