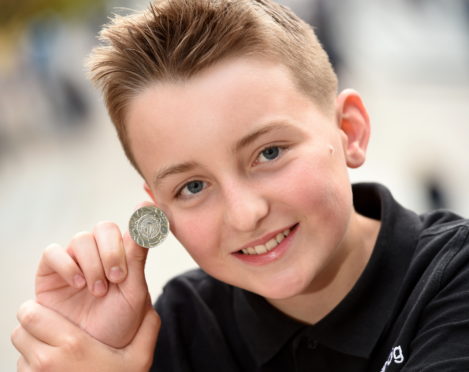 Three young performers from the West Coast are celebrating their achievements after securing first place during another day of tough competitions.
14-year-old Archie Kennedy from Lochaline competed against three fellow entrants in the boys 13-15 solo singing contest before being crowned the winner.
Following his performance, the youngster who is a member of Lochaline Choir, was presented with the James C Macphee Memorial Medal.
He said: "I am really happy. They liked my expression and I tried to do it because it tells the story."
His winning performance portrayed the story of a man going off to sea in stormy weather.
As he relished in his achievements, fellow choir siblings Layla and Kara MacIntyre, also from Lochaline, secured the top spot in their individual competitions.
Layla competed in the 11-12 poem contest before securing first place and winning the John Mackenzie Paterson Memorial Trophy – marking her fifth annual National Mod and her first win at a national level.
Meanwhile, her seven-year-old sibling Kara won in her age range in the learners solo singing competition, taking home the coveted Hugh Macintyre Memorial Trophy.
Despite it being her first National Mod at just seven years of age, the youngster enthused confidence.
Speaking of her accomplishments she said: "It's my first time here and I won."
Layla is now going on to compete in several competitions in the coming days including the team duet contest with fellow winner Archie.
In the Solo boys under 13's singing competitions, 12-year-old Andrew Gordon took home the coveted Dunoon Observer & Argyllshire Standard Medal.
Following this pupils from Sgoil Ghàidhlig Ghlaschu secured first place in the under 13's drama competition whilst, Aimee Georgeson, 15, became the deserving winner of the James C MacPhee medal after an incredible performance during the solo girls singing 13-15 category.
Six-year-old Tess Fleming from Glasgow also secured two gold badges during her first National Mod following her performances in both the day's song and poem contests.