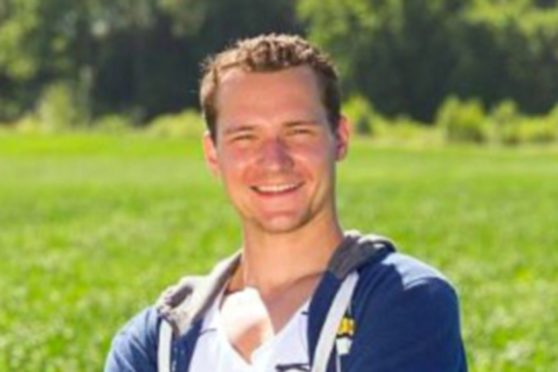 The Crown Office is considering if police officers should face action over their investigation into the brutal deaths of two pensioners.
Professional dancer Oskars Rancevs killed 73-year-old ex SAS soldier Martyn Smith and 75-year-old former taxi driver John Whyte last year after a row over their bins.
Rancevs appeared at the High Court in Glasgow this week where he was found not guilty of murder on the grounds he was mentally ill at the time. He was sent to the State Hospital at Carstairs.
During the hearing, it emerged police took 11 hours to check on Mr Whyte after he called to report the attack, which happened in Oban last October.
Last night, the Police Investigations and Review Commissioner (Pirc) confirmed they had investigated officers' handling of the case.
Their report has now been handed over to the Crown Office.
A Pirc spokeswoman said: "On the instructions of the Crown Office and Procurator Fiscal Service (COPFS), we carried out an investigation into Police Scotland's response in the lead up to the tragic death of two men, aged 73 and 75, in Oban on Monday, October 1, 2018.
"Our report was subsequently submitted to the COPFS in June of this year."
A Crown Office spokesman said: "We have received a report from Pirc concerning this case. The report remains under consideration."
Rancevs, 33, who appeared in a Strictly Come Dancing-style show in his native Latvia, attacked Mr Smyth on October 1 last year.
He approached the former soldier – who had previously complained about Rancevs putting the wrong rubbish in the bin – and kicked him on the head and then jumped on his chest with both feet.
Mr Whyte, who had been talking to Mr Smyth, was kicked in the stomach twice.
He managed to get back to his flat and dial 999 to report the assault and managed to speak to the operator, who could hear gurgling and heavy breathing. She remained on the line for some time afterwards, but did not receive any further response from Mr Whyte.
It appears that although a message was relayed to police that Mr Whyte had called to report an ongoing assault, the officers on the scene remained unaware of his condition or how the call from him had ended.
Mr Whyte died of a heart attack.
The court also heard that various concerns had been raised about Rancevs prior to the attacks, including from his step-father who contacted local mental health services and the police with his worries.
Rancevs had been sectioned and detained in 2017 in a hospital after claiming he was God and later wrote a book on his experience.
The court heard that after his arrest Rancevs, who came to the UK in 2015, had tap danced at Oban Police Station and told officers: "This is the best birthday ever."
Police and NHS Highland were unable to comment on the case.
But yesterday, Mr Whyte's ex-wife, Eleanor Gallagher, told The Sun she believed he could have been saved if emergency services had got to him sooner.
Another family member took to social media and said: "Oskars understood how to handle his mental illness. He even wrote a book on it. You will never convince me that this man is not a monster."