The RNLI has launched a call for more volunteers as it emerged the charity's volunteer crews are 600% busier than they were in 1979.
The organisation, which has stations across the north and north-east admitted it was facing a "perfect storm" with more people than ever needing its help – which means support from the public is more vital than ever.
During the festive period last year – from December 24 to 31 – RNLI volunteers launched to the rescue 155 times compared with just 21 call-outs in 1979.
During the festive periods dating back to 1979, volunteers throughout Britain have rescued 1,453 people and saved 299 lives.
The charity is now running a major fundraising appeal, with the aim of raising £1.8 million and recruiting 12,000 new supporters.
While many people will be thinking about presents, turkey and time with the family, dedicated RNLI volunteers from 238 lifeboat stations across the UK and Ireland will be ensuring their yellow wellies and lifejackets are ready for when the call comes and will be ready to drop everything at a moment's notice to save lives at sea.
In many cases, generations of the same family could be forced to abandon their dinner and head to their local lifeboat station when the call for help comes in.
A Day in the Life…: The P&J learns what it takes for the nation's RNLI crews to keep our coastlines safe
The causes of call-outs over the festive period have changed over the years. In the early 80s the most common reason was to help commercial fishing vessels and powered craft.
But since 2000, many of those needing help are often just visiting the coast and not out on vessels or watercraft. As well as slips, trips and falls, tidal cut-offs are also a factor.
Some families will be cherishing Christmas together thanks to the RNLI.
Ben and Natalia Taylor are heading to Hoylake to pay their respects to the crews of Hoylake and New Brighton after the lives of their twin daughters, Evie and Lola, 12, were dramatically saved earlier this year.
The family were holidaying in Kent when the twins, who were playing in the sea on an inflatable unicorn, were swept along by the wind and rapidly started heading out to sea.
Mr Taylor said: "I cannot put into words the terror we experienced that day, it really put into perspective how precious life and family is.
"I can't bear to think what kind of Christmas this year could have been for me and my family, but thankfully and luckily we're still here and have lots of fantastic celebrations planned. I'm in total admiration of all the volunteers who came to help us that day."
For more information, people can visit RNLI.org/ThePerfectStorm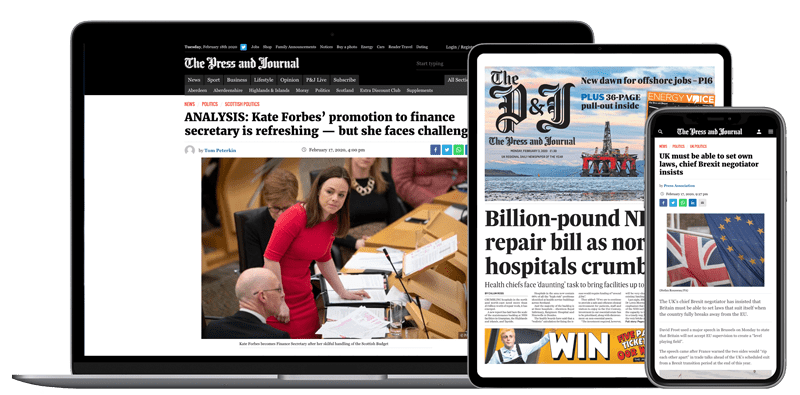 Help support quality local journalism … become a digital subscriber to The Press and Journal
For as little as £5.99 a month you can access all of our content, including Premium articles.
Subscribe