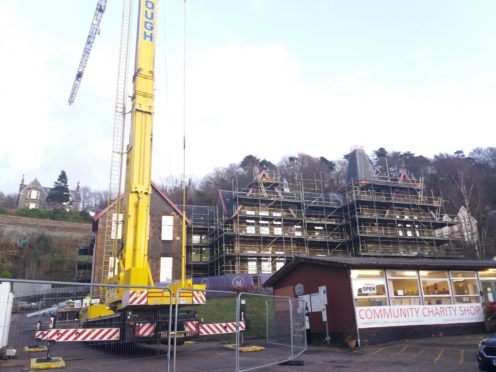 Great strides are being made with the renovation of The Rockfield Centre in Oban, destined to be a community cultural hub.
Work on the former primary school in the centre of town is more than half way to being complete.
At present a huge range of clubs, classes, events and meetings take place in the Rockfield huts at the site. These will have a permanent home when the new £3milliion building opens.
Refurbishment of windows and stonework, roof and ventilation systems is almost complete with exterior painting well underway.
Inside, the services fit out has begun. Areas such as the lift and external stairs will be completed over coming months.
Recent grant awards are ensuring a boost to the funding for capital works.
Eleanor MacKinnon, project facilitator, said: "We are delighted with recent awards from The William Grant Foundation and the Garfield West Foundation. This funding will be put to great use to provide exactly the facilities these foundations support. These are in addition to  funding from the Heritage Lottery Fund for our Play Museum, an integral part of the centre."
Gordon McNab, Oban Community Trust chairman added: "The Rockfield Centre is showing there is national support for such a facility in Oban and that we can provide the range of activities that will make a difference to our communities. That's why the community bought the building, and once completed, everyone will reap the benefits from this worthwhile project.
"We are still looking for a commercial kitchen as part of the interior fit-out so we would be grateful if anyone can help us with securing the equipment needed. Not only will this help service the building but be used for training purposes."