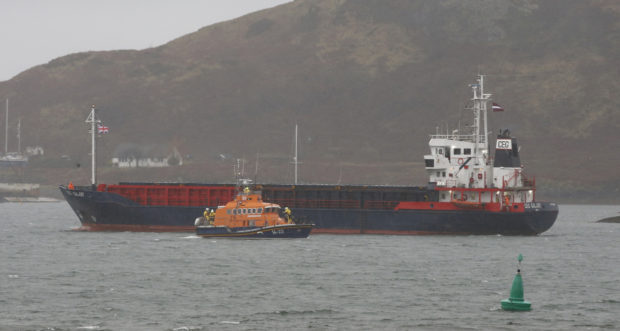 A 1,300 tonne cargo vessel which was dragging both its anchors during gale force winds in Oban Bay was rescued by a lifeboat at the weekend.
The Ceg Galaxy had been blown dangerously close to the shore of Kerrera and the busy north entrance of Oban Bay.
Oban Lifeboat was launched at 11.30am on Saturday and was on scene within minutes.
A spokeswoman for the RNLI said: "The vessel was anchored and awaiting mechanical repair, so was unable to manoeuvre herself to a safer location.
"A crew member was put onboard the vessel to assist and a towline was passed soon after.
"Once secure, the vessel lifted its anchors and the lifeboat slowly began to pull the vessel forwards, clear of the shore and into her preferred position where her anchors were dropped again by 12.30pm.
"Oban lifeboat returned to her berth shortly after."
A spokesman for Stornoway Coastguard added: "The vessel had dragged its anchor and needed some assistance to a safe area to get shelter from the weather.
"It was in the process of completing an engine repair and wasn't able to manoeuvre itself.
"The lifeboat helped it get back to a safe anchor where it could complete its engine repair."
The Ceg Galaxy, a Latvian-registered general cargo ship, has been anchored in Oban Bay for several days.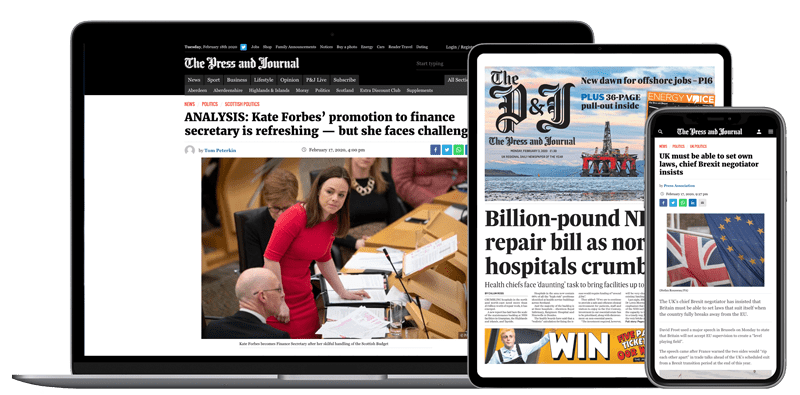 Help support quality local journalism … become a digital subscriber to The Press and Journal
For as little as £5.99 a month you can access all of our content, including Premium articles.
Subscribe