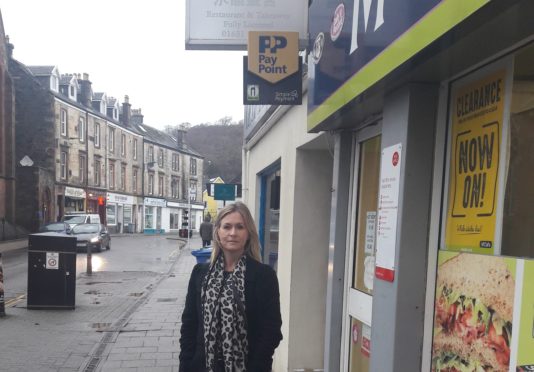 Vulnerable and elderly people in Oban are being forced to walk right across town or pay for taxis just to top up their electricity meters.
Householders who live in the south of the Argyll town say they have been left out in the cold ever since two local shops stopped providing the Paypoint service.
The Shell Garage on Soroba Road and Albany Stores ceased to sell electricity in October, with the Albany owner citing cost issues as the reason for the "very difficult" decision.
The Birchwood Garage, also on Soroba Road, stopped providing the service some time earlier.
A local councillor has been approached by residents throughout Oban who are now having to walk a considerable distance into the town centre to power their homes.
And one SSE customer with mobility issues, who asked to be switched to another method of payment, has been waiting months for aid.
Three shops still sell electricity for all the major providers – Dunollie Stores in a scheme in the north of the town and McColl's in George Street in the centre.
People can also top up at the town's Tesco superstore, but only during Post Office opening hours.
The Day2Day Express in Argyll Square provides the service, but only for certain suppliers.
Councillor Julie McKenzie, of the Oban North and Lorn ward, said: "It is a huge barrier to people who have limited mobility and the elderly.
"The problem is that a lot of elderly people in particular are asking to have their meters swapped for another form of payment, such as direct debit.
"People on the lowest incomes have these pre-payment meters.
"What is happening in the Oban area is that the most vulnerable people in our community have had barriers put in place in terms of being able to load money onto their accounts.
"A number of people have been asking to have meters swapped to a different payment method.
"One customer asked in October and is still waiting because they are being told there is a backlog.
"They are essentially being held to ransom, with no alternative but to be stuck inside this ridiculous system. It is people's right to pay for electricity whichever way they wish."
Jeanmarie Duncan, 64 of Nelson Road in the south of Oban, said: "I had a stroke two years ago and I'm not very good on my feet.
"I wouldn't be able to walk to McColl's and back.
"I get my two sons to go for me or give me a lift there. It's not ideal. And you can't pay with a car as they only accept cash for electricity."
Michael Wright, of Albany Stores, said the new paypoint technology coming in was quadruple the price of the existing.
He said: "It was a very difficult decision because we knew there would be older people on the south side of town who would have to walk further or take a taxi to get their electricity."
A spokeswoman for SSE said: "If any customer is concerned about their ability to top up in Oban please get in touch so we can help. We will take extra steps to make sure no one is left without power."